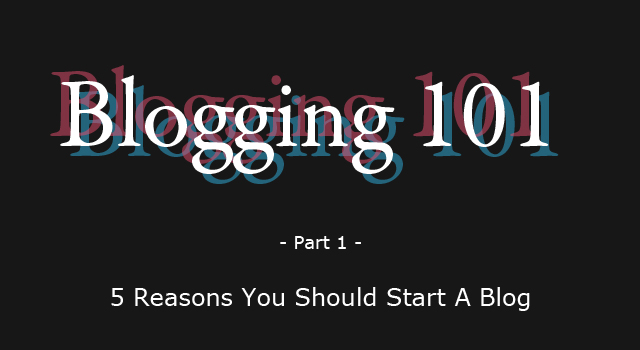 Recently I had asked my dad to start a small personal blog where he could post recipes and share some behind the scene insights to his culinary adventures. My dad who is an amazing chef and an even greater tech-buff instantly responded that blogs were only for people who have the luxury of free time, both to read and write, and so blogging definitely was not for him.
The truth is, I was hoping my dad would consider blogging so my brothers, their families and I would have easier access to some of his favorite dishes that we grew up eating. I figured; if they were posted online then there was a better chance that the recipes would never get lost, that maybe someone else would find them exciting, and more importantly, that the generations to follow would have some virtual and chronological reference to some of their ancestries cultural history (or at least know how to make my dads amazing food).
___
To some degree my dads immediate responses may seem true, keeping a blog can be time consuming, and possibly fewer people may really be interested in reading whatever it is you want to share. Although I don't want to disagree with my dad, I really believe that  blogging does not have to be time consuming and is actually quite important.
Here are 5 Reasons I Think You Should All Start a Blog!
1. Historic Preservation
To many of you this may seem a bit far fetched, but if you think about it; blogging in all forms (wordpress, twitter etc.) is a chronological documentation of what you or we are currently thinking about, excited about, upset about, happy about, eating, drinking, traveling to, friend with, etc. I cant imagine how anyone in the future trying to understand our generation will truly be able to do so without being able to see all that.
2. Motivation
Blogging does not have to be promotional or obviously personal in any way. With a set goal, it can be a way for you to motivate yourself, either by using it as a tool where you require yourself to post something (even privately) daily, or even as a place to post ideas and images that may motivate you in any way (like sports posters do teens or music does everyone).
Examples of Motivational Blogs would be a private or public blog where you keep track of you nutritional diet and its results, or possibly a summary of articles and listings for jobs or companies you may be targeting to work for. Keep it private to motivate yourself, or make it public and help motivate others in similar situations or with similar circumstances.
3. Inspiration
Like motivational blogs, inspiration blogs can be used publicly or privately as an easy way to collect images or links to things you or others may find inspiring. Blogging with simple platforms like tumblr.com or pinterest.com can be easy, fun, and a great way to organize your inspiration by categories, topics and such. Think mood boards or a summary of favorite quotes.
As an example; I would say theBohmerian.com is part inspirational part personal blog. I use it to inspire myself to find interesting art, unique designs and creative people which I also hope inspires others to do the same. It is also part personal because I often post work of my own that I hope will help readers and hopefully potential clients better understand my design interests and esthetic preferences.
4. Personal Promotion
All bogs can be personal, but another great way to promote your skills and talents is to have a personal blog that explores whatever it is you want to promote about yourself.
A good example would be a personal chef who continually posts some favorite recipes or fun successful party photos, hoping to promote his or her services. Another great example would be a stay at home mom blogging about online shopping etc. and possibly making some revenue from paid advertisements and affiliate programs (more on that later).
5. Business Marketing
And last but not least, the most popular of blog types, business blogs can be used to help with marketing by posting company updates, announcing product promotions, or simply by posting helpful content related to the services or goods the particular business has to offer. Business blogs can also be personal, like offer some company behind the scenes moments, helping to further build its online presence and brand.
So why not start your blog today!
For unlimited hosting and easy blogging tools, I recommend using Bluehost.
___
For automatic updates; sign up for the "Blogging 101″ feed.
Related questions and comments should be emailed to blogging101(at)thebohmerian.com.
More blogging tips via: Facebook – Twitter – Bloglovin – RSS – Tumblr – Pinterest
___
NOTE: "Blogging 101" a weekly "How To Start Your Own Blog" article is written by Naftali Stern exclusively for theBohmerian.com. Copying or reposting any part of its content without prior written permission is unlawful and never encouraged.