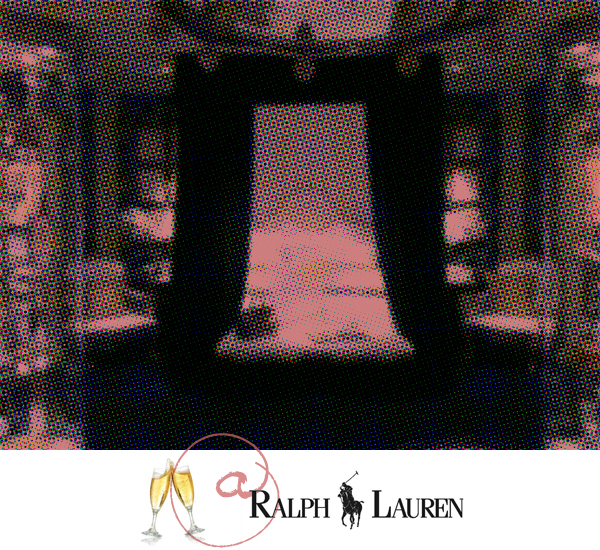 Last week I attended an evening cocktail reception at the Ralph Lauren store in honor of the ever so talented Ms. Margaret Russell, celebrating her new role as editor in chief at the newly revamped Architectural Digest magazine.
If you haven't already visited the newly redone, Madison Av, Ralph Lauren store, it is a four story mansion of all things, fabulously Ralph. If you do wander in for a visit, or are looking for some pieces, I would recommend asking for Ms. Julia Foster, whom is most gracious and ever so helpful with choosing the perfect pieces, gifts and such.
___
As the many so fabulous parties the industry often gets to attend, for me, this one I was particularly anticipating, and attending allowed me some chance encounters with some of the best designers I know to have inspired myself any so many others.
Margaret has always been an idol of mine, firstly for her work at Elle Décor, but also as a design critic of sorts, and mainly for her contribution to the sophistication of contemporary interior design. As anyone who may know me, hardly am I ever shy, and yet after much deliberation, finally I introduced myself to her and am so happy that I ever did. She was so graceful and polite, beautiful of course, and yet it was hardly evident that she would ever take her work for granted. Of all my past and future experiences, meeting Mrs. Russell will always be an important moment in the beginning of my hopefully long career in design.
Also amongst the many guest and visitors, I managed a few moments with another great inspiration of mine, interior designer Darryl Carter. In my opinion his work is so modern in feel yet so American in origin. His designs, often light and airy make them feel so modern, and with his preference for American antiquity his interiors feel culturally connected and in such are so beautiful. Talent aside, Mr. Carter may have been one of the most humble people I have ever met. He almost had no idea that his work is inspiring to even the generation of designers like myself who look at his work to understand how he has reinterpreted the classics of American design.
This event helped reassure me that, whether wanting to one day start a brand like Ralph did, or to become a successful designer like Darryl has, or be a design mag EIC like Margaret; hard work, consistency, passion and forever staying humble will in time help anyone to fulfill their dreams. Friends, neighbors and fellow earth inhabitants, all insecurities aside, it is time to get the positive vibes rolling!!
Please credit responsibly! Image by Naftali Stern for theBohmerian.com