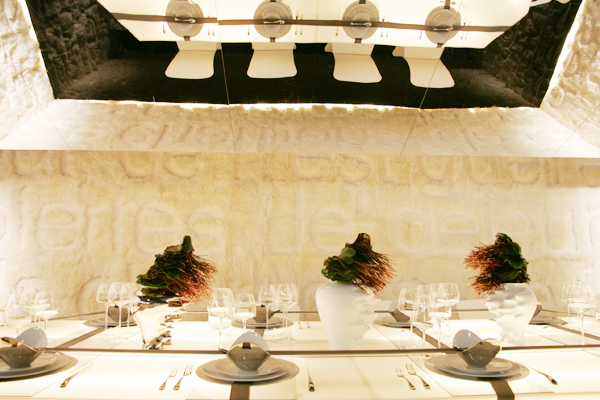 ___

Here are some of may favorite table designs from the DIFFA, Dining by Design show at the 2011, NYC Architectural Digest Magazine Home Show. To make a contribution in honor or Margaret Russell, please visit the diffa.org website.
___
In order from top to bottom: D'Apostrophe, Arpad Baksa, Brad Ford, Jeffrey Brooks, PRATT Institute, Ralph Lauren, Goil Amornvivat & Thomas Morbitzer for Tug Studio, Tracy Reese for Effen Vodka, David Rockwell for The Rockwell Group, NYSID-New York School of Interior Design, Stefan Beckman for the Coca Cola Company, Jesgordon, Eric Corey Freed, Jayne and Joan Michaels of 2Michaels Design, Etienne Coffinier and Ed Ku of Coffinier KU Design, and David Stark for Benjamin Moore Paint.
Please credit responsibly! Images by Naftali Stern for theBohmerian.