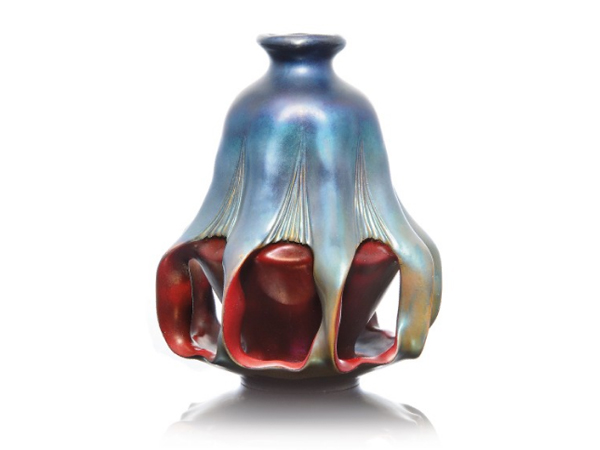 An art-nouveau, openwork organic vase circa. 1900 by Hungarian manufacturer Zsolnay.
___
I am intrigued by the futuristic and alien like features of this vase . Like any good art-nouveau design, surely her design was inspired by earths flowers and of nature. Yet I cant help my mind from wandering and imagining, what the home in some outer galaxy would look like, were she may lay atop the dinner table, gently moved aside, for two alien lovers wish to share a romantic dinner, without her freshly yanked orchids blocking their view.
Please credit responsibly! – Image: via Christies!