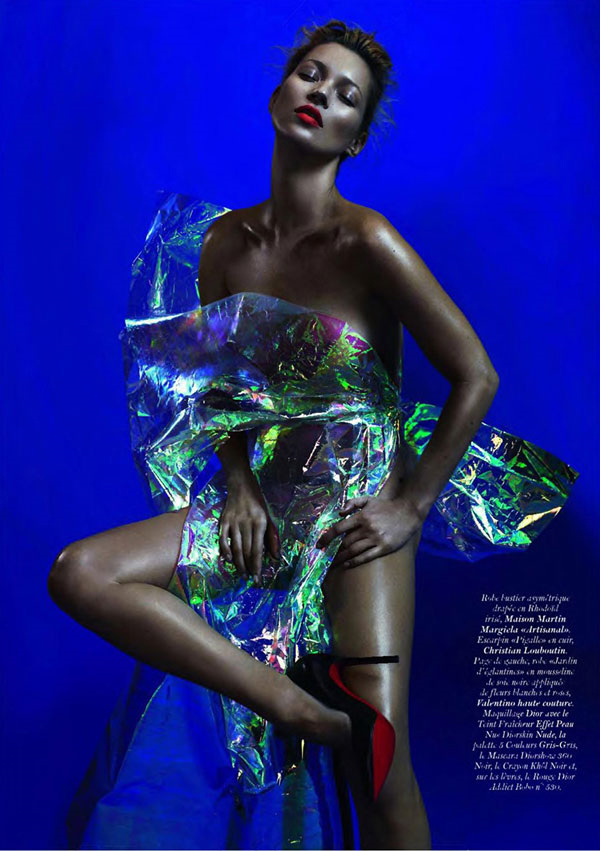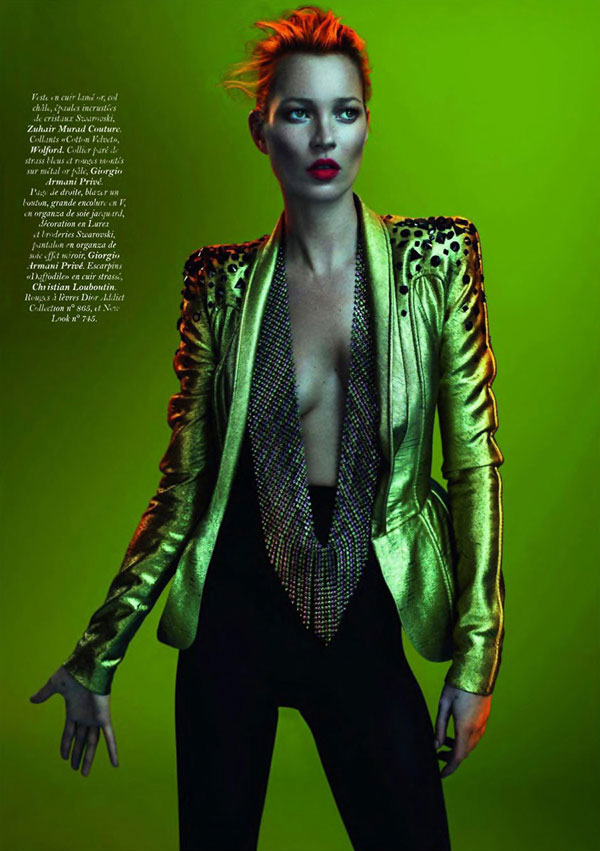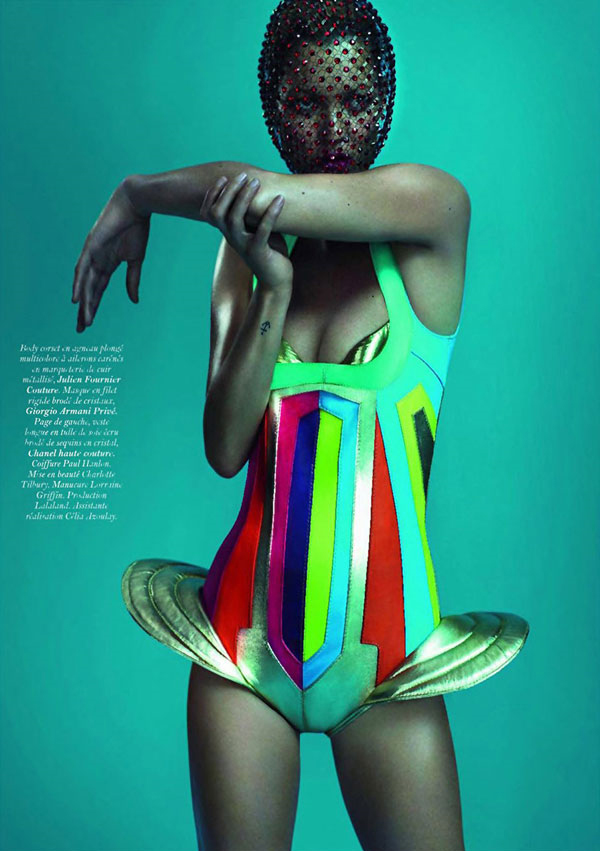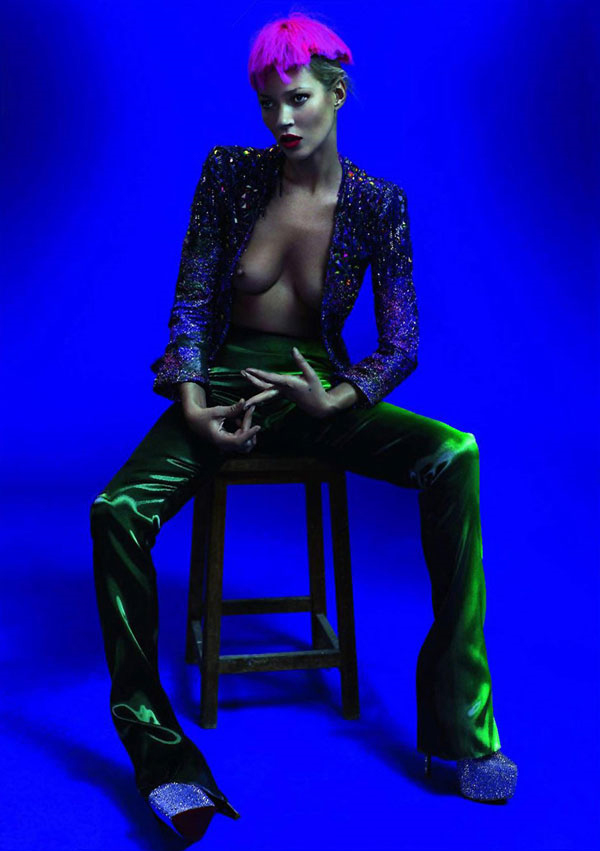 English model Kate Moss photographed by Mert Alas & Marcus Piggott for the May 2011 issue of Vogue Paris.
___
Unfortunately the overlap from high fashion is hardly obvious in today's world of Interior Design. Because more often space has to withstand longevity, people tend to be more conservative when designing and shopping for their homes.
Still I would encourage you all to glance through any and all of the many fashion magazines and pull images such as these above, as inspiration, not to be used literally, but rather as a guide for understanding how to properly layer a room with texture and color.
In due time I shall post a demonstration showing you how effective this can be.
Please credit responsibly! Images for Vogue via touchpuppet.com.