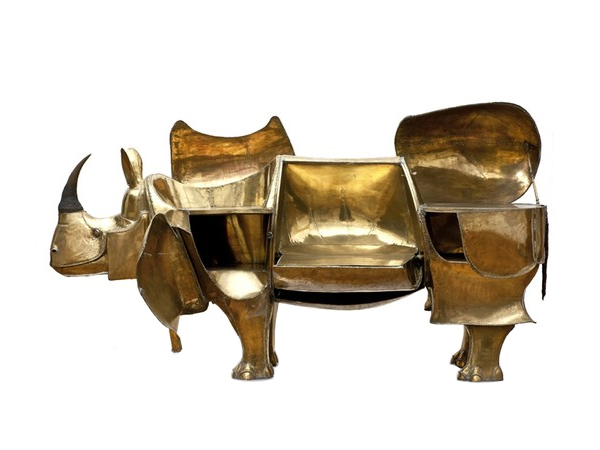 Large Rhino Shaped, brass metal desk, ca. 1967, designed and built by french artist and designer François-Xavier Lalanne.
___
François-Xavier worked together with his wife Claude, both artists who sculpted with metal,  her works mostly inspired by plant forms, and his, by those of animals. In general; all the work of this husband-wife duo is as beautiful as it is rare and in particular this desk is as clever as it is handsome.
After all said and done, how can anyone not be inspired by any artist couple working together, sharing their joy and their love?
Please credit responsibly! Photo by Alexandre Bailhache.