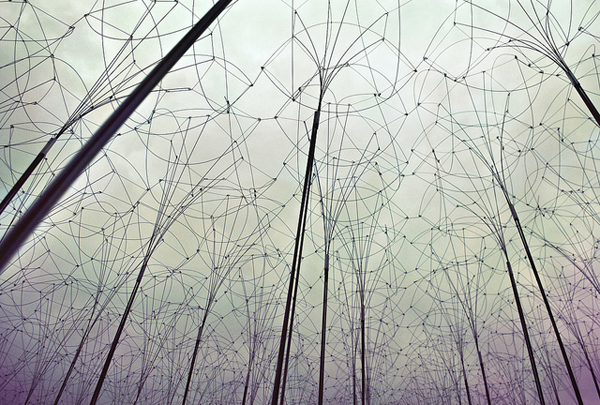 Sway: 2010, made of 228 bundled steel rods, bolted and joined with flexible wire.
___
Designed and built by 37 first year SCI-Arc students, led by professors Nathan Bishop who refers to the installation as an "encompassing environment," Eric Kahn and Jenny Wu of the 1A Studi0. More here.
Personally this reminds me of the delicate grid of telephone and trolley line cables that used to cover many or the great American cities. I love how futuristic this feels and wish I could of experienced the installation.
Please credit responsibly! Image by Tiffany Neman.