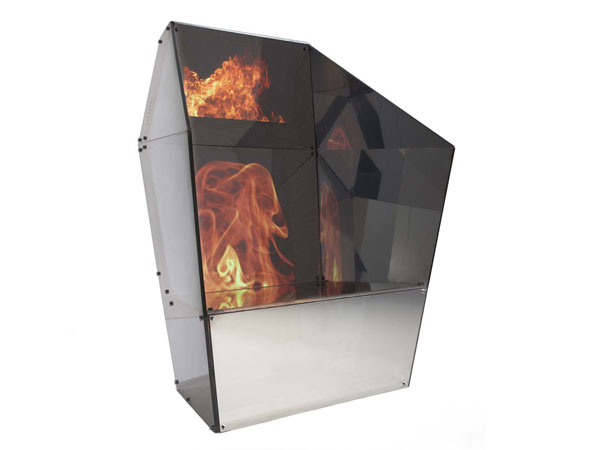 The Reflexion Chair: Designed by Pratt Institute design student Arnold Chu. Built of two-way mirrors in the silhouette of a diamond, with embedded LCD panels that serve as digital upholstery, which can ultimately provide unlimited color and pattern options.
This design was a result of Pratt partnering with furniture design firm Cappellini for their Perpetual Motion furniture design studio which challenges students to create pieces intended to inspire future design.
___
I really like how futuristic yet minimal this chair is and I agree with Chu who believes that "infusion of technology will be the future of furniture design." This was also one of my favorite pieces at the ICFF 2011 show this year.