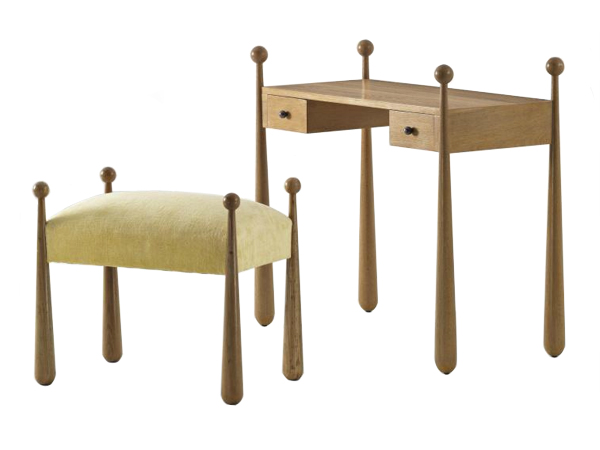 "Quilles" dressing table and stool, ca. 1956. Made of oak, brass, and fabric, this sensually carved wood set was designed by the popular 50's french furniture designer Jean Royere.
To give you a sense of its significance, this set recently sold at auction for $40,000.
___
Royere was born in Paris in 1902 and started out his career as an influential, 50's and 60's jet setting interior designer. Most of his furniture is a play on shape and form, and his work is very much a staple of the currently, much sought after, mid century pieces.
Please credit responsibly! Original photo by Phillips de Pury & Company.