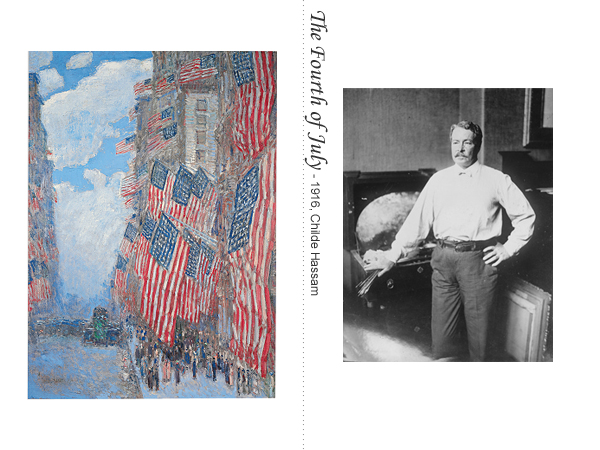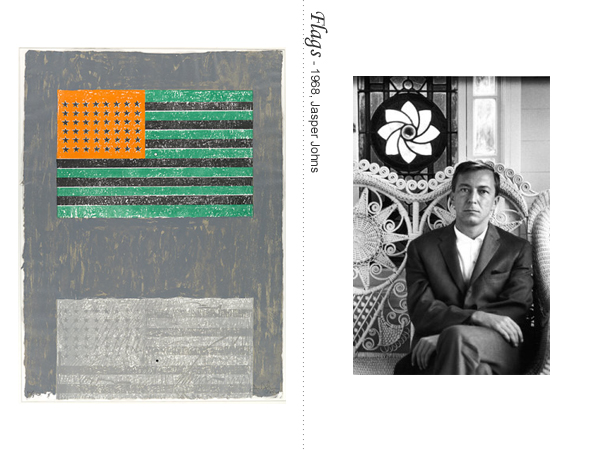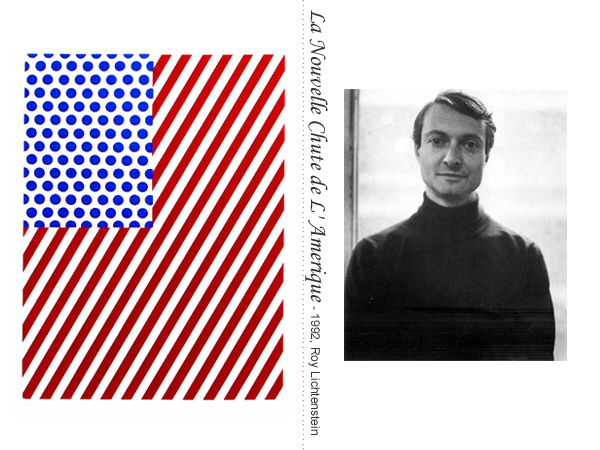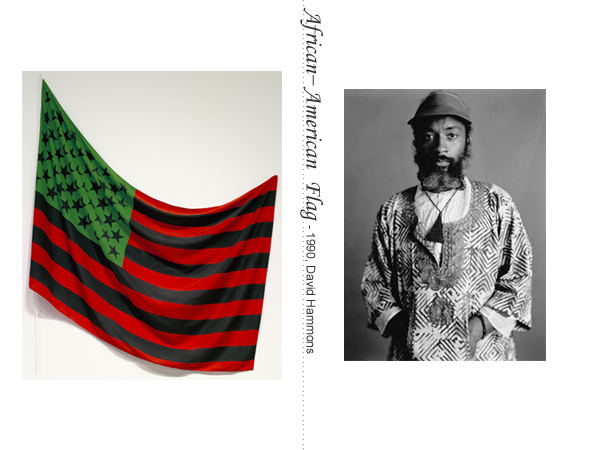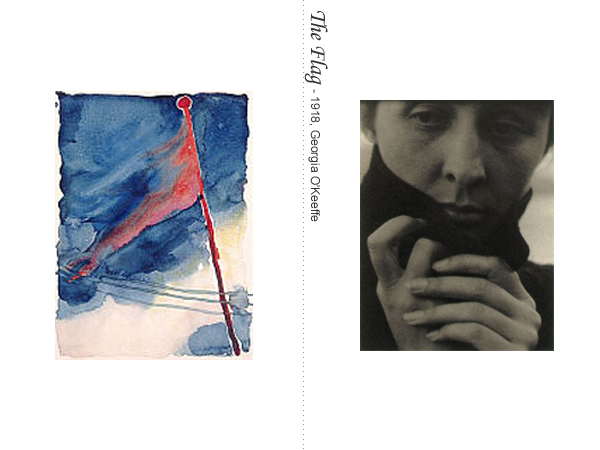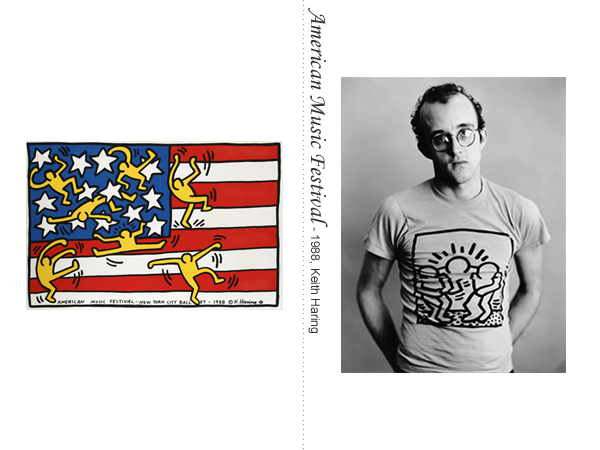 July Fourth is just around the corner, and so in good patriotic spirit, expect several Americana themed posts for the next few days or so.
___
Tell me which one is your favorite and why. Email me at thebohmerian(at)gmail.com or post it on the Facebook page.
A – The Fourth of July: 1916, oil on canvas, by American impressionist artist Childe Hassam.
B – Flags: 1968,  lithograph, by American Contemporary artist Jasper Johns.
C – La Nouvelle Chute de L' Amerique: 1992, aquatint etching by American pop artist Roy Lichtenstein.
D – African-American Flag: 1990, dyed cotton, by American NYC based artist David Hammons.
E – The Flag: 1918, watercolor on paper, by American artist Georgia O'Keeffe.
F – American Music Festival – New York City Ballet: 1988, serigraph poster, by American NYC pop/graffiti artist Keith Haring.