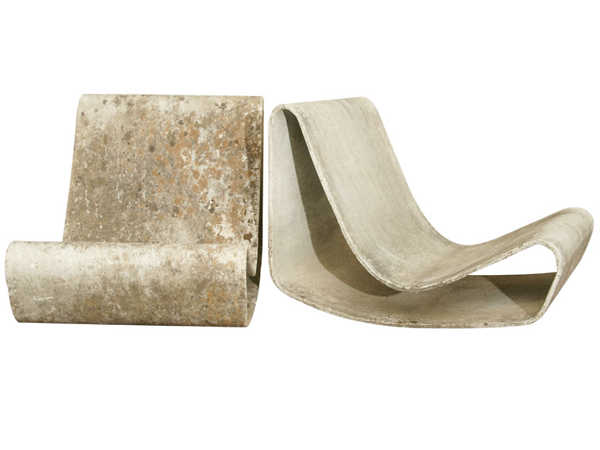 Minimal, curvaceous, and a mid-century classic; a pair of nicely weathered concrete Loop Chairs designed by Swiss furniture designer Willy Guhl.
For purchasing info, please email me here.
___
I am a big fan of concrete furniture. Because of its construction, its shape can have great complexity, yet because of its color and subtle texture, its tone remains simple, elegant, and timeless.
Often when I use concrete pieces, I like to pair them with something warm and or soft, to help soften its coldness, and to help the piece to be more comfortably perceived. To be fair; sometimes you just have to fluff the honey to help it from being called funny!