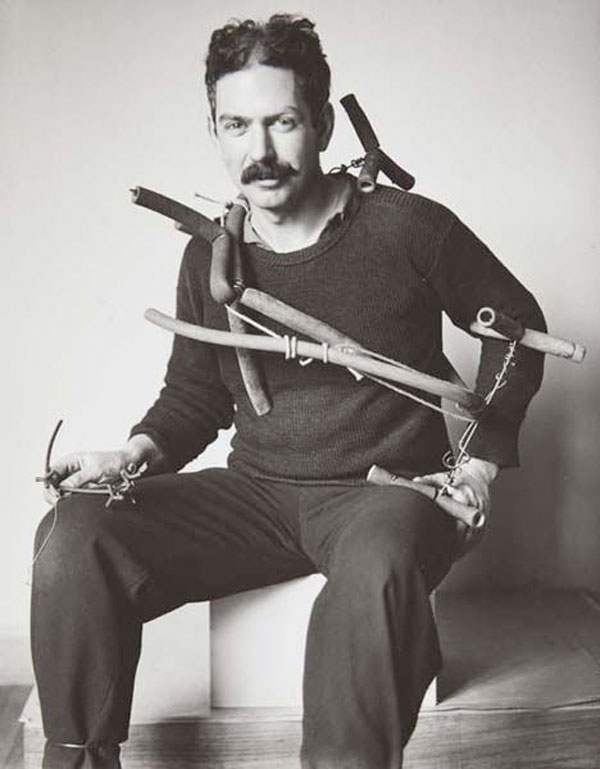 American sculptor and artist Alexander Calder photographed in Paris 1929, by Hungarian born Photographer André Kertész.
___
I really love the art jumble he is all tangled up in, and in some way I see this as visual metaphor that overcoming the tangle of life's challenges can be creative too.
Please credit responsibly! Photo via de Pury.