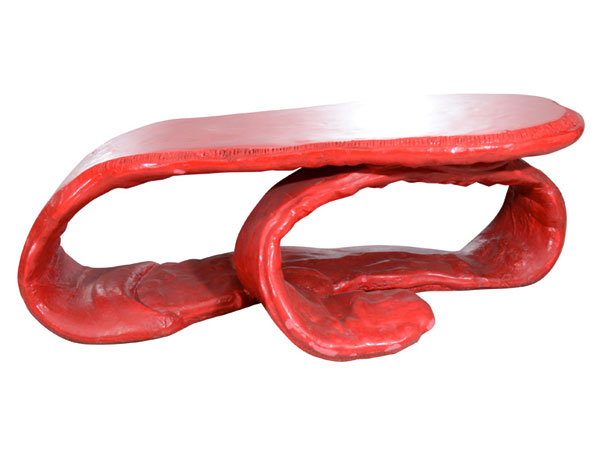 Low Table, 1990: A organically shaped, red lacquered polyurethane table by french designer Louis Durot.
___
I absolutely love how unique the shape of this table is. Because of its eccentric appearance, I think its form and texture would work perfectly in both a complimentary modern space or a contrasting traditional space.
For purchasing info please contact me here.
*Notice: Not all the pieces I list for sale on my blog do I own. As a designer I am always shopping for pieces for clients and when I find something unique worth posting, often it is coming from another source. Because so many people have been emailing me about pieces listed; please keep in mind that finding unique art and furniture is my livelihood and although my intention for posting them on the blog is for them to be used as inspiration, I do work hard to find my resources and therefore request interested parties to contact me for purchasing info. Although some would, I would never discredit the source, I am merely trying to establish that this is what I do for a living. I hope everyone understands.