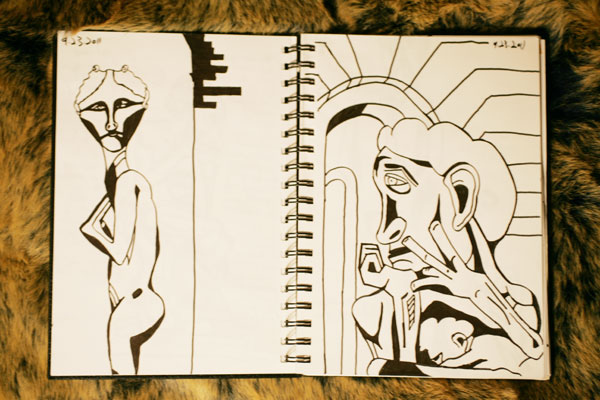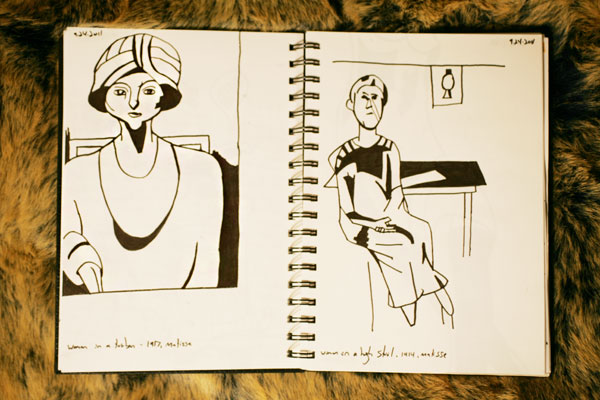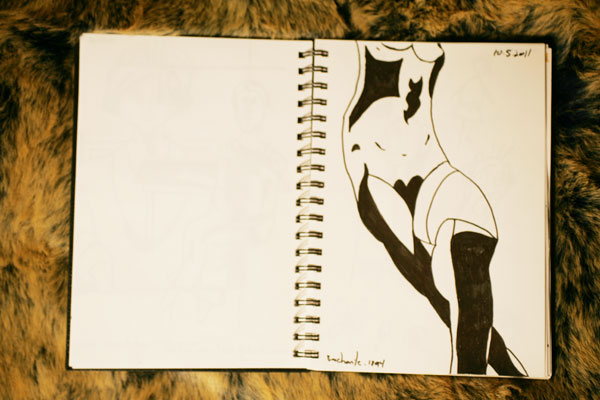 Some of my recent sketches…
Can you guess which works these sketches are of? Hover over images to see.
If you haven't already; feel free to follow me on: Facebook – Twitter – Bloglovin
___
Because we are all so busy with our every day work and lives we often neglect the one thing that we may be most passionate about. Our challenge is to find ways to channel those passions into everything we do, and the results are always so fulfilling and unexpected.
To help keep myself inspired I have begun to set half hour or so aside every day to sketch more art, and when I can, I briefly stop into the closest museum and sketch one of their pieces. I love the feeling of drawing or painting on paper and reinterpreting other great artists helps me spend more time enjoying the process rather then spending time thinking about what I would like to create as I would in my every day design world.
Sketching is a great way to relax and help you get to learn what you are most excited about. The instant results are rewarding and will give you a great sense of accomplishment.
Whatever your passion may be, I hope you too can spend just a few extra minutes a day rewarding yourself by indulging in it. I would love to hear what you all have been doing lately to express your own passion. Share them by leaving a comment below.