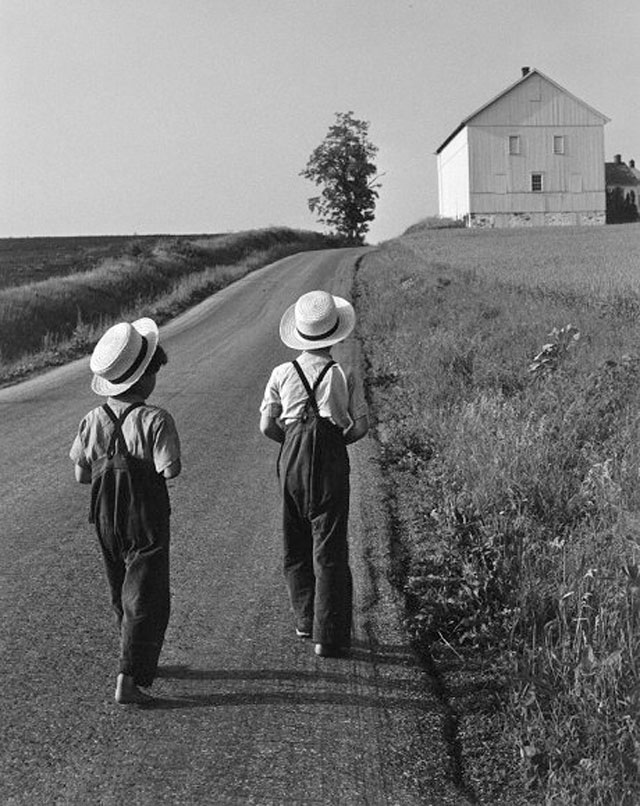 Two Amish Boys, 1962, Lancaster PA. Photograph by America art photographer George Tice.
___
Tomorrow I am heading down to Philly and beyond for a week of work, and very much hope to bring back some unique inspiration. If you have any favorite places that you think I should visit, then please email me your suggestions and I will try to visit one or two.
The truth is I am very excited to relive my only other trip there; one my parents took my brothers and I, when we were kids, on a three day trip through Philly and Lancaster, PA. I clearly remember how uniquely American my experience there was, and in contrast to my comfortably bohemian New York, a weeks dose of true Americana, surely it will do my bohmerian self some patriotic good.
If you haven't already; feel free to follow me on: Facebook – Twitter – Bloglovin