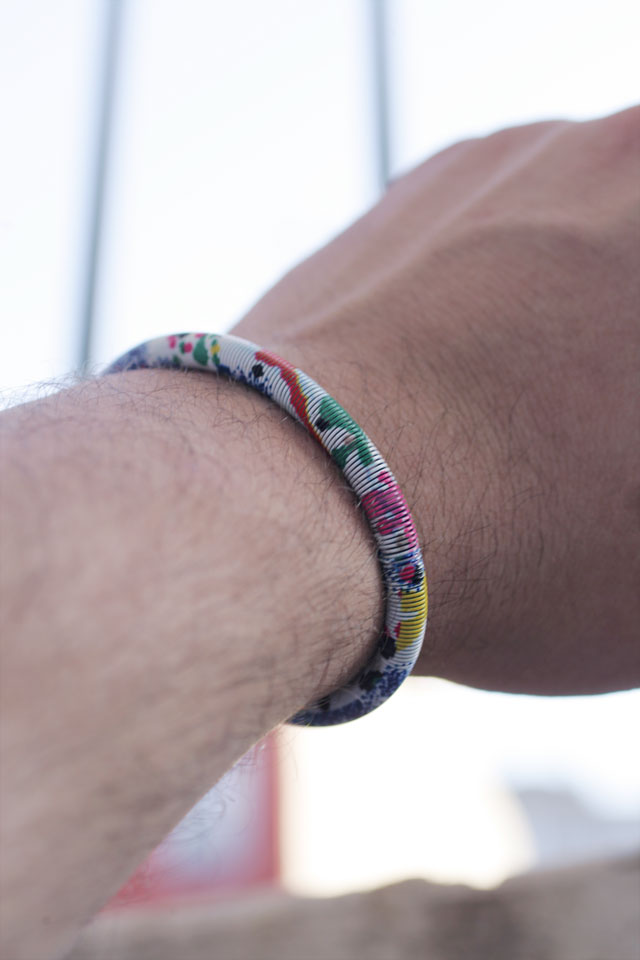 Growing up I remember running up and down the stairs of my grandparents third floor apartment, and enthusiastically playing with my Hanukkah gifted slinky. When I came across these Carolyn Forsman, Pollack inspired Spring bracelets, it instantly reminded me of my long forgotten slinky collection, and for a few moments I was a kid again, running up and down those brown and pink, damask patterned carpeted floors, which my grandparents still healthfully enjoy.
Pollack / Harlequin Spring pattern bracelet – $5 here.
___
There seems to be allot of stigma about men wearing jewelry, especially colorful, and whimsical type jewelry. I personally think more men should embrace colors and not be afraid to wear slightly more bold accessories, which when worn in moderation, contrasted to their otherwise masculine selves, is rather sophisticated, portrays self confidence, creative sensibilities, and in now way, and I say, is in no way, wrong.
If you agree or disagree, let me know in the comments below.
___
If you feel Bohmerian cool then follow me on: Facebook – Twitter – Bloglovin