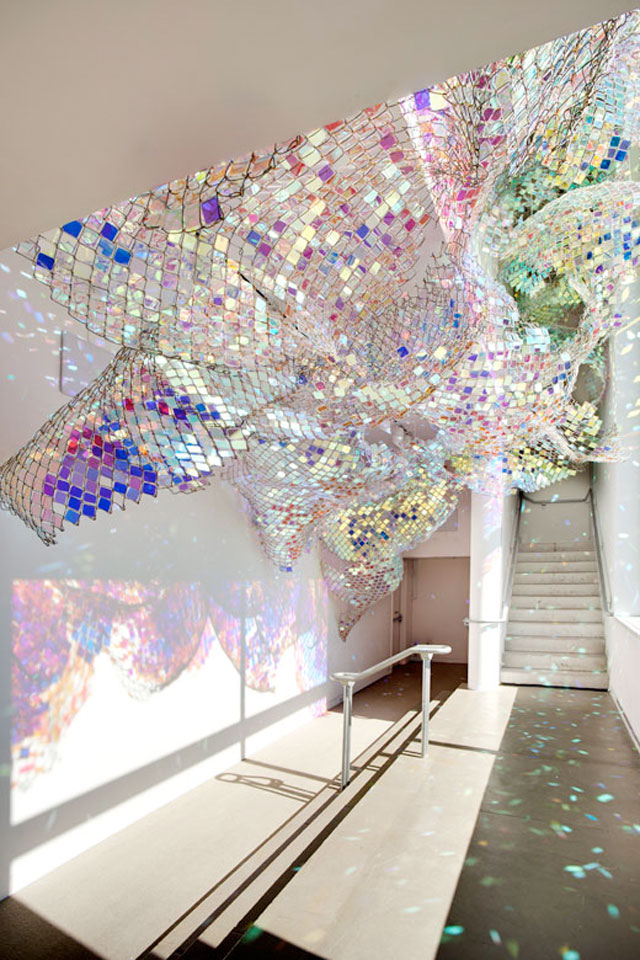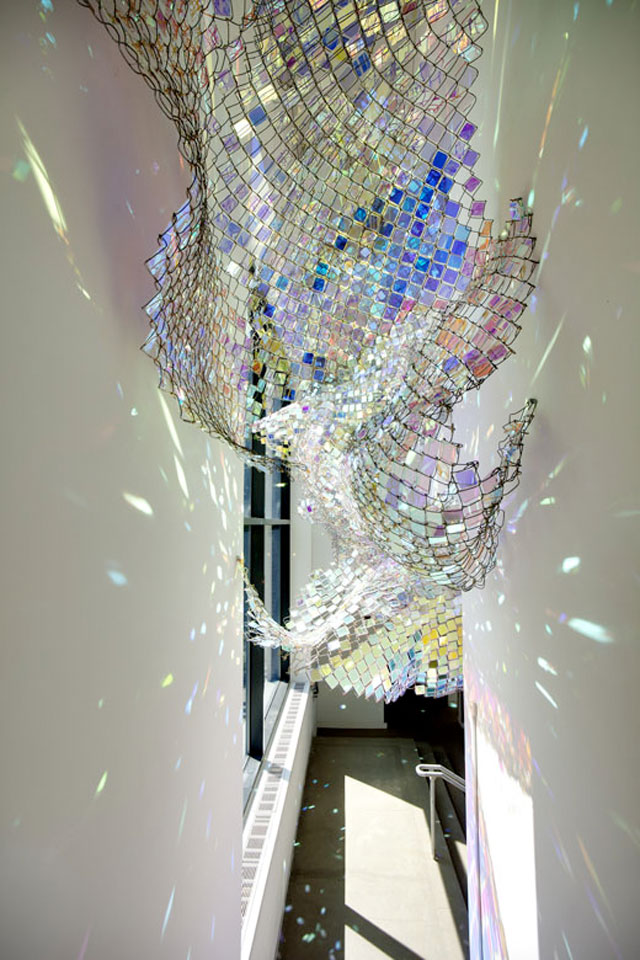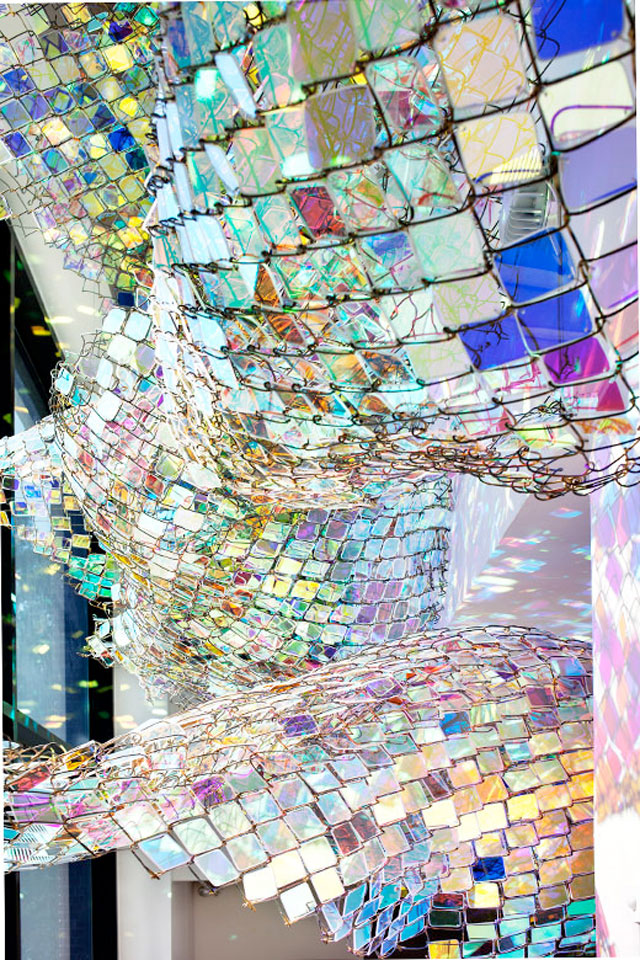 Capturing Resonance; on display at New England's, deCordova contemporary sculpture park and museum until July, 29 2012.
___
The first collaboration between Korean born, American sculptor Soo Sunny Park, and American sound artist and composer Spencer Topel; this multi-sensory environment installation is a must visit experience. I love that the sculpture is made of chain link fencing, and iridescent acrylic Plexiglas squares, which transmits, reflects, and refracts both the natural and artificial light in a most wonderful way.
More about the installation here.
Please credit responsibly! Installation photos by Peter Harris.