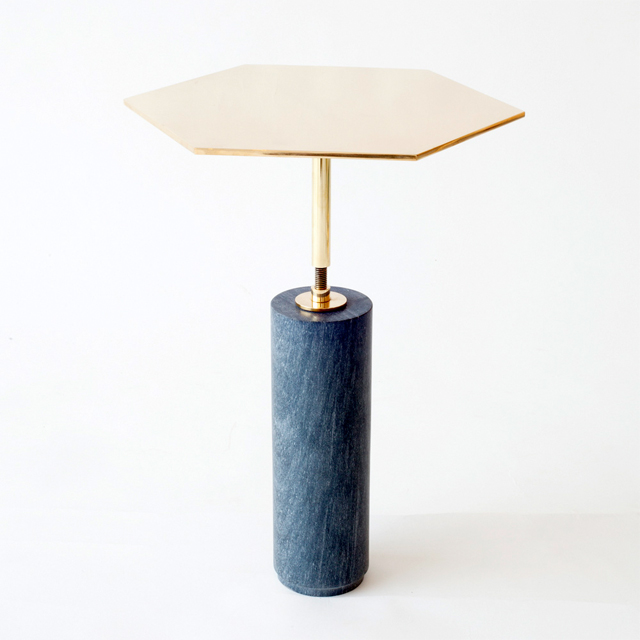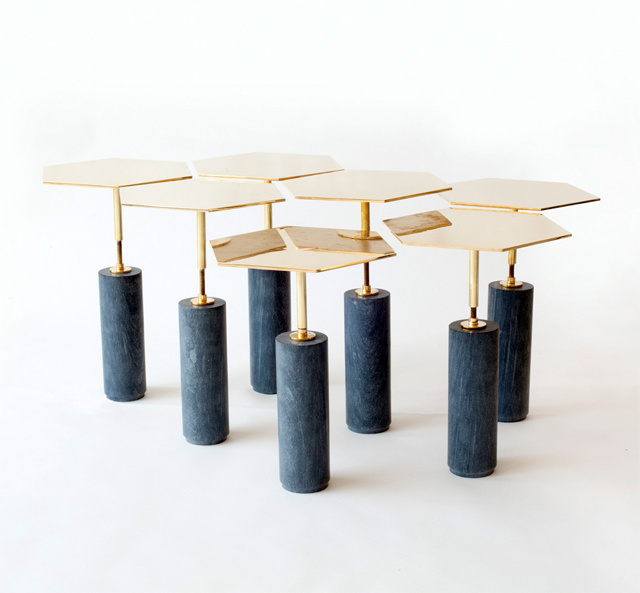 Designed by the cool Brooklyn based Egg Collective, these Hawley side tables are made of brass and marble, can be used singularly, or grouped together to make a larger surface. They come in polished brass, polished nickel, and satin brass finishes.
Aesthetically they are part mod, part chic, part fancy, part classic, part feminine, part masculine, and so very well suited for almost any style interior. Why part feminine? They can work alone or as a team, and we all know who is better at adapting that way. Why part masculine? In the end they are mechanical, something we men are totally obsessed with.
I really hope if any of the Egg Collective designers read this that they find it funny rather then objective.