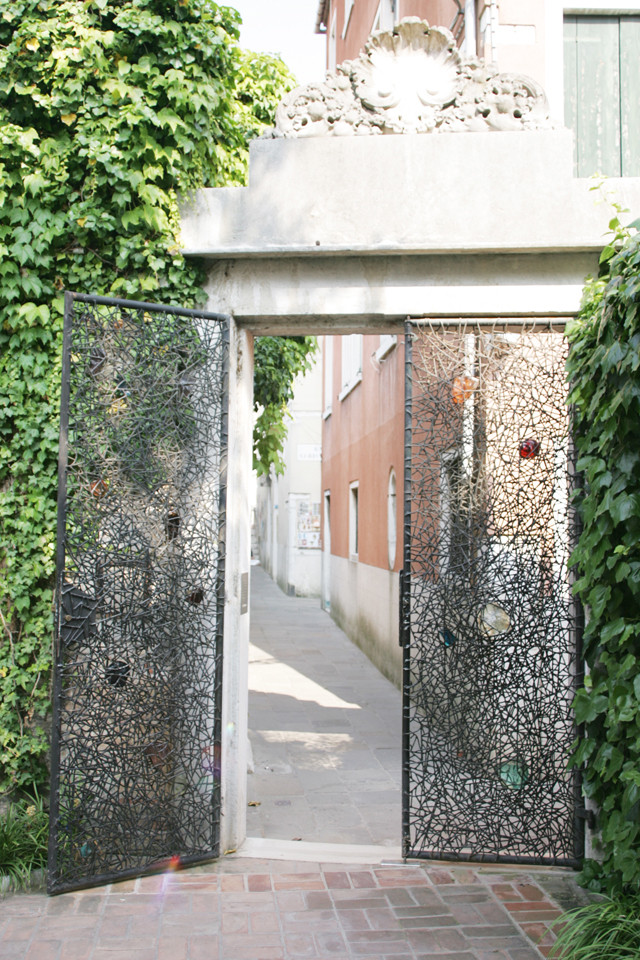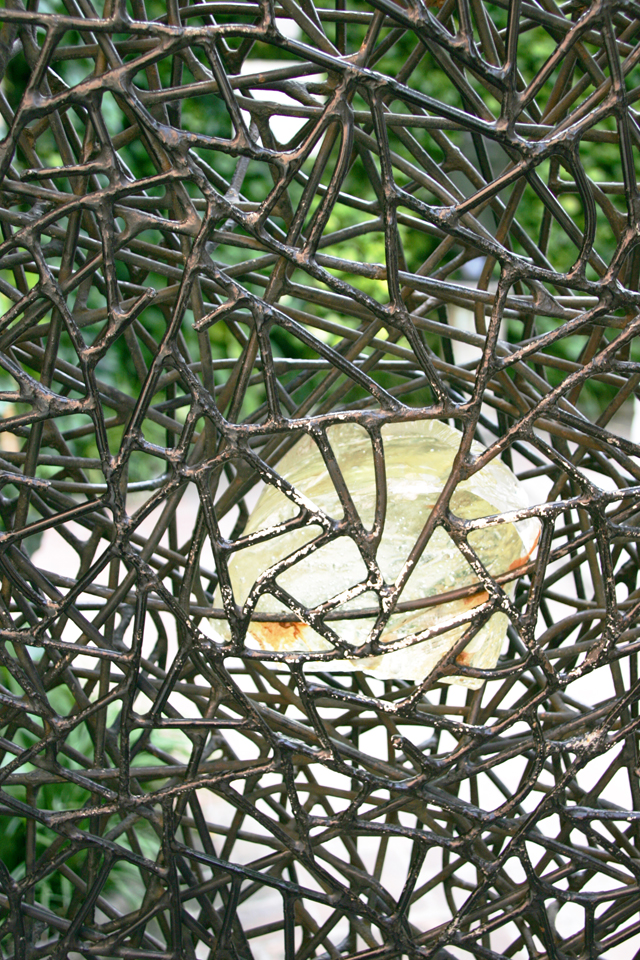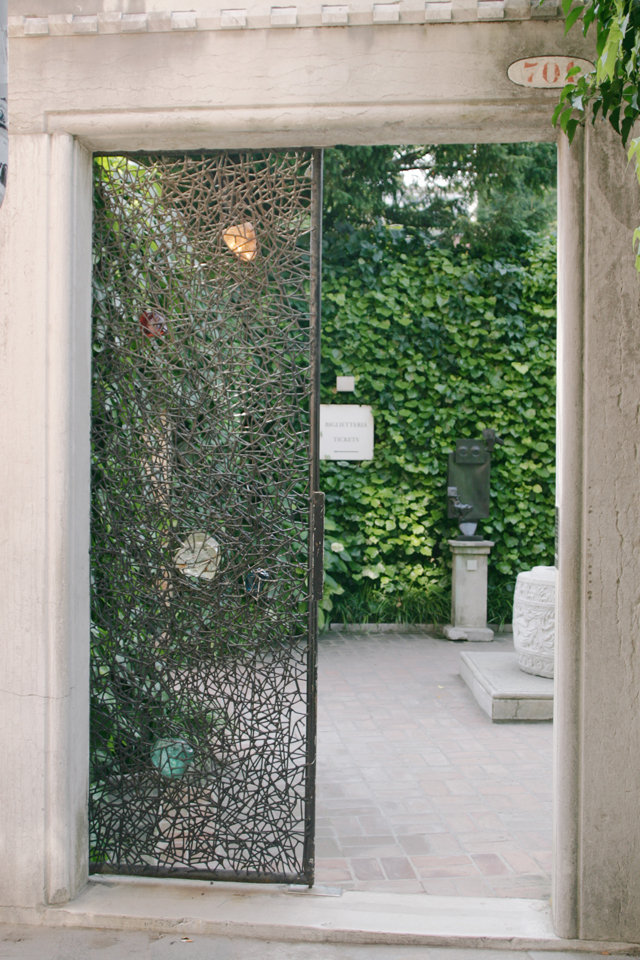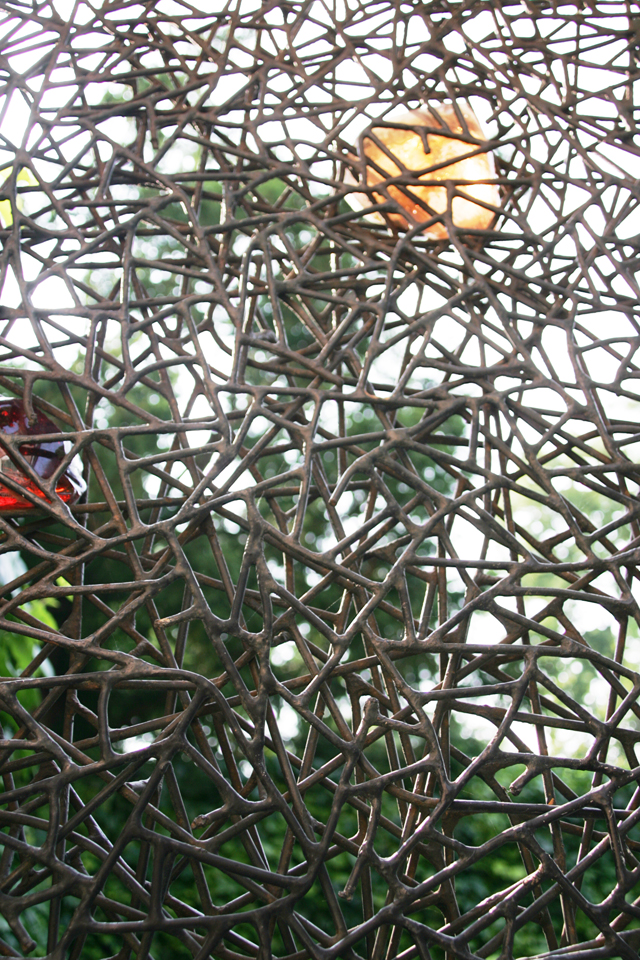 At the Peggy Gugenheim Collection museum in Venice, Italy; these are the amazing entrance doors to the museums main entrance compound, designed and made by American sculptor and artist, Claire Falkenstein.
About the Museum:
Once the private home of Peggy, the collection is one of the best I have ever seen, Pollacks, Dali's and the likes. The space is amazingly modern, yet so elegantly grounded in its historic architecture, and picturesque, Venice surroundings.
The 15-20 minute ferry boat ride from the Venice train station is well worth it.