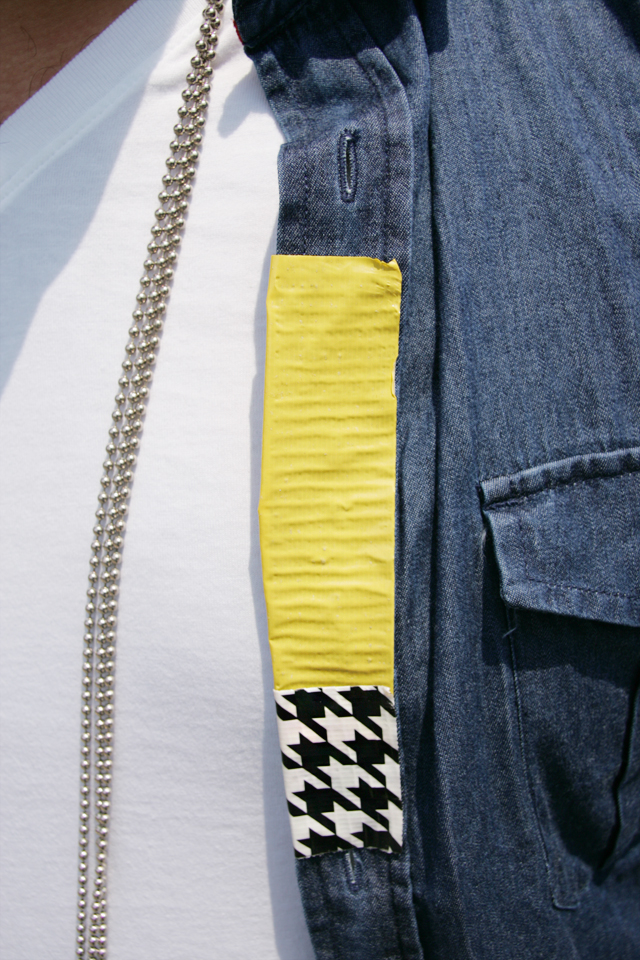 By far, this has to be one of the easiest fashion DIY's ever. Using any old dark shirt (I used an inexpensive denim one), simply wrap strips of your favorite colors and or patterns of duct-tape to cover the button hole part of your shirt.
I tend to be more of a minimalist, but feel free to make it as elaborate as you want. Keep in mind that if you wanted to do this to a good shirt that you are going to wear and wash all the time, then I strongly suggest using fabric paint instead. I simply use this shirt while painting and such.
Find fun colored duct-tape on amazon.com.
Gap Jeans and t-shirt.
___
Show some love: Facebook – Twitter – Bloglovin – RSS – Tumblr – Pinterest