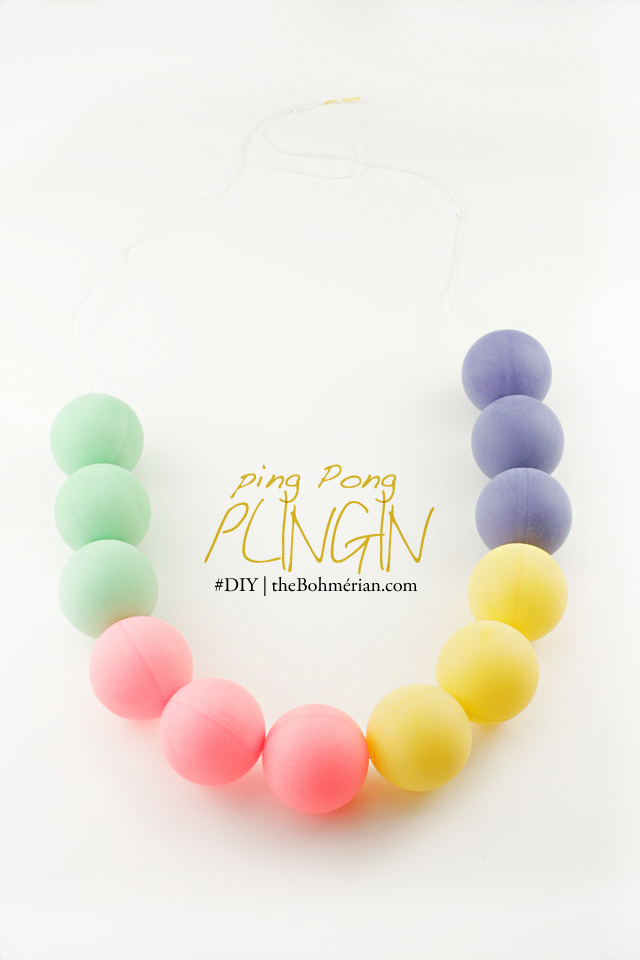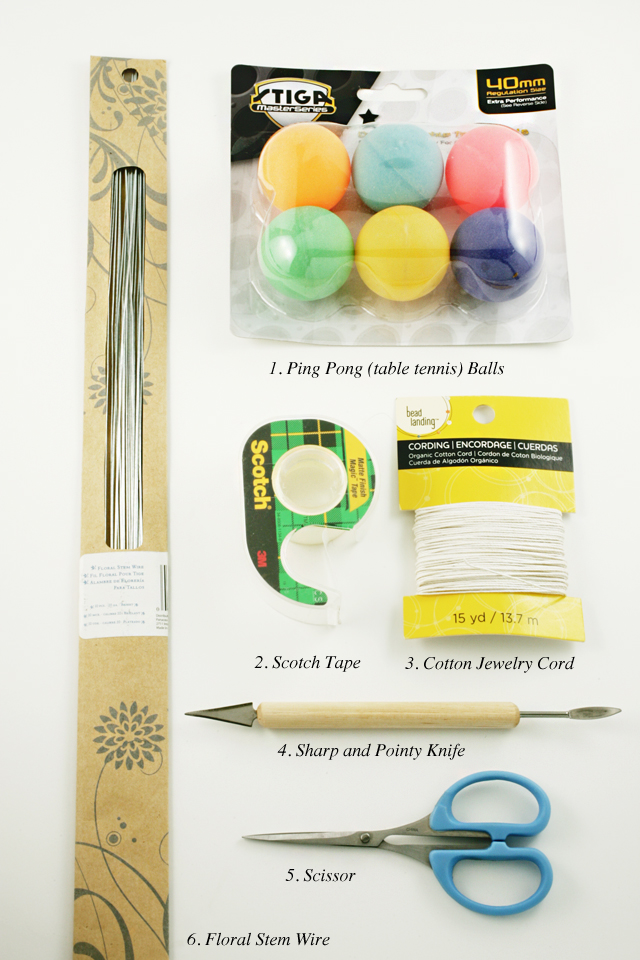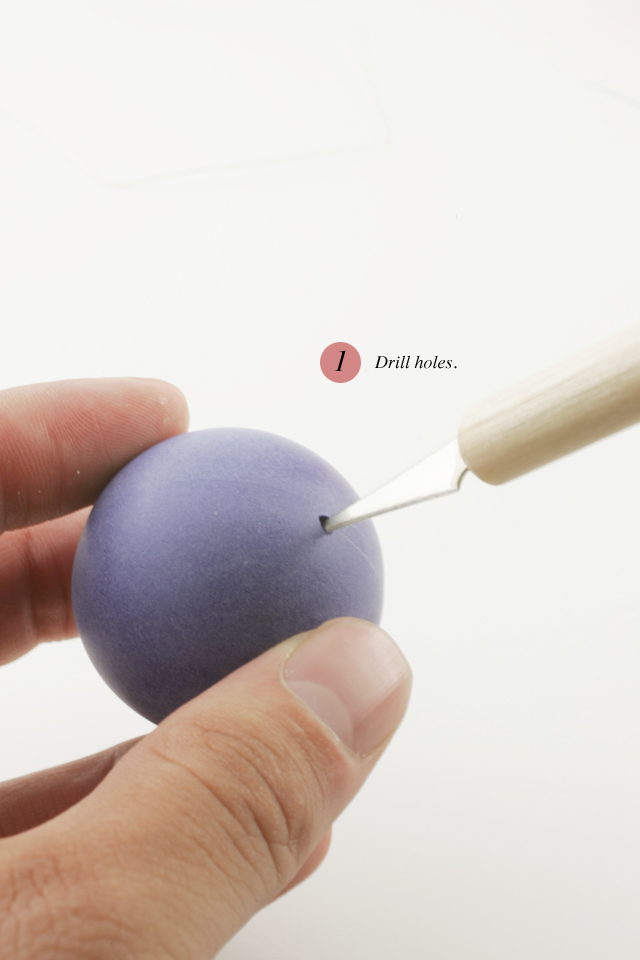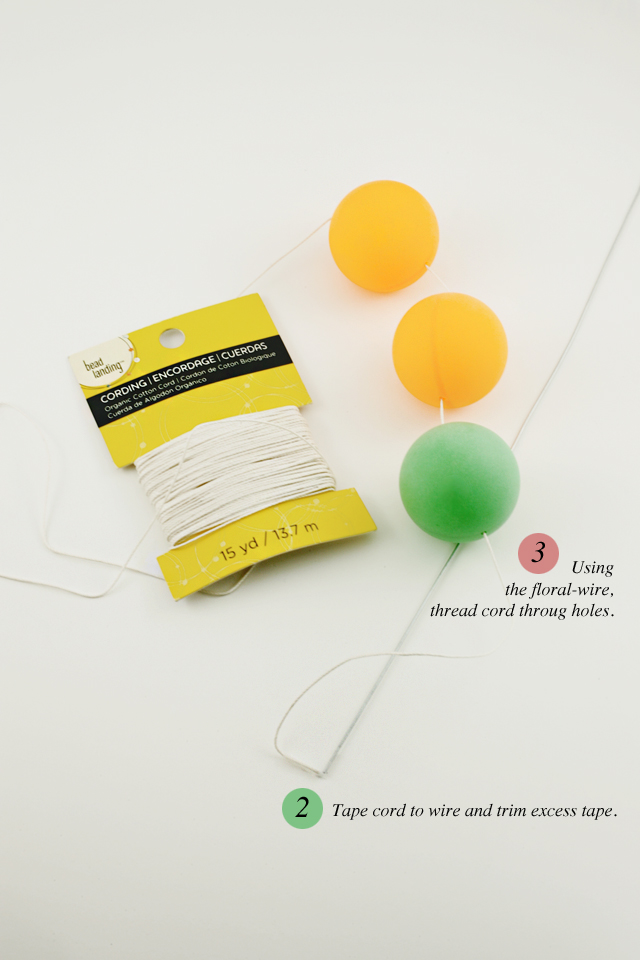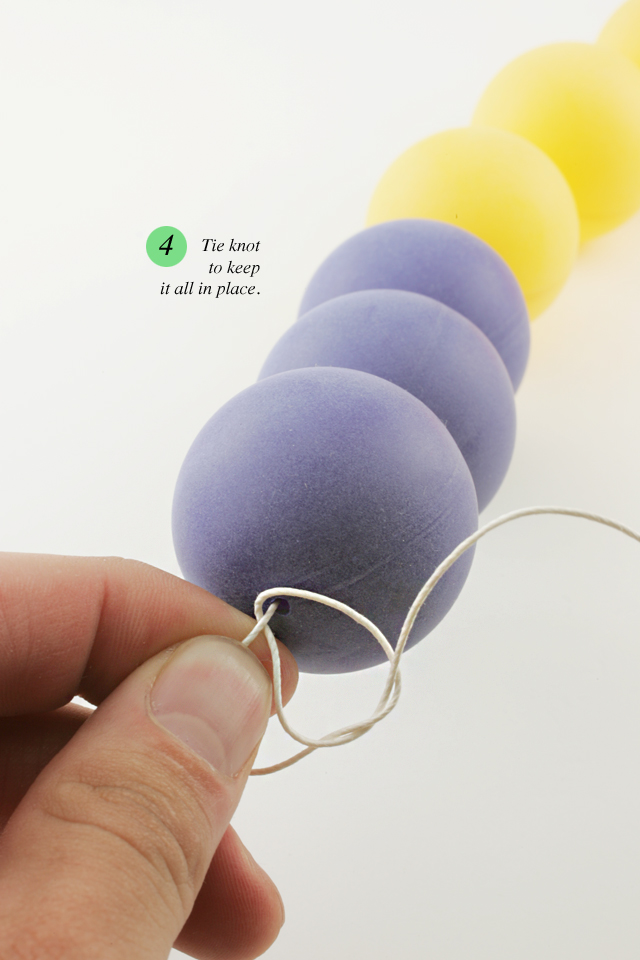 In the spirit of New York  Fashion Week, here is a little fashionable DIY necklace that anyone can easily make. I had no idea that table tennis could be this much fun!
Get plingin!
For tools & materials see above.
Table Tennis balls on amazon.com or I got mine for $3.99 here.
___
Instructions:
1. Carefully drill or punch holes on opposite ends of the ping pong balls.
2. Tape the cotton jewelry cord to the end of the floral-wire and trim excess tape.
3. Using any pattern you like, string your necklace using the floral-wire to easily pull the cord through.
4. Tie a double knot at the ends of your design to keep it from moving around.
5. Tie a loop at the ends of the cord and you are done.
Please credit responsibly! Design and photos by theBohmerian.com.
_____