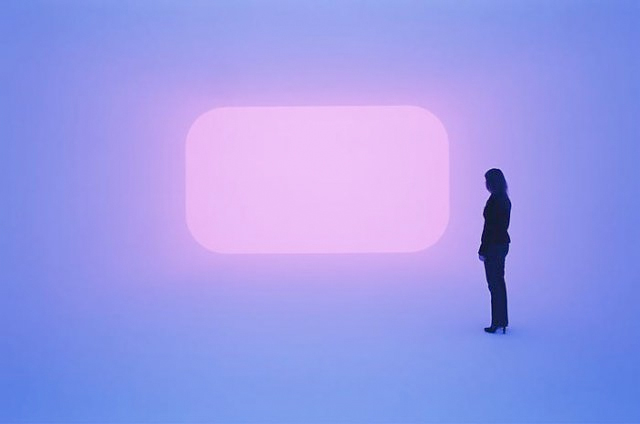 Early this past summer, at the Pallazo Fortuny in Venice Italy, I finally experienced my first ever James Turrell. After learning so much about his work in school and having often used my non-experienced understanding of his work as inspiration for my own, to finally be seeing and experiencing his work made me feel particularly proud and excited.
I felt proud because I knew that it was a piece by James Turrell and that here was the work of an American artist hidden in a little corner of historic Italy. I felt excited because it was my first time experiencing his work and because I had no idea what I was about to experience when the guard politely told me it was OK to enter this otherwise nondescript dark corner doorway at the end of the small museum.
In general; his work is very calculated, detailed, experiential, and even though so rigidly framed, they really are so soft and enlightening in every way imaginable.
The installation at the Fortuny museum is titled "Red Shift".
The image above is titled Dhātu, and is from his 2010 installation at the Gagosian gallery in NYC.
___
Stay art inspired via: Facebook – Twitter – Bloglovin – RSS – Tumblr – Pinterest