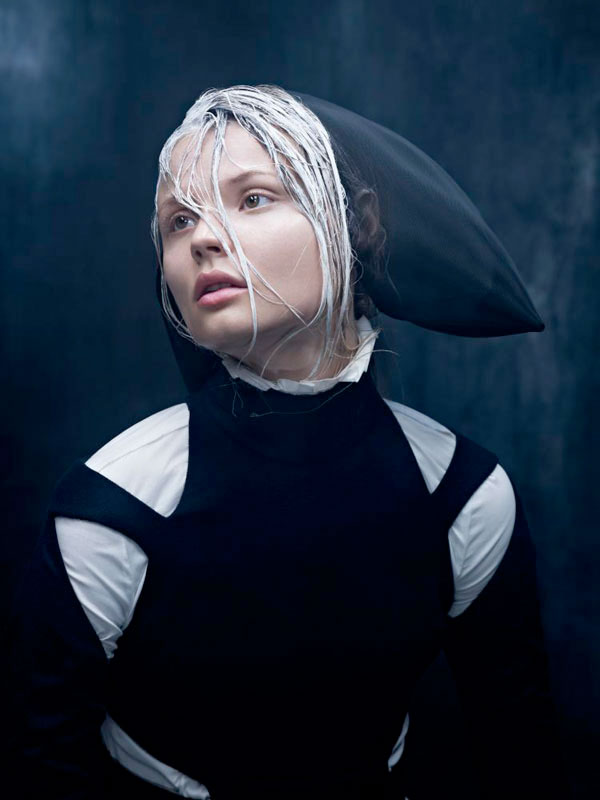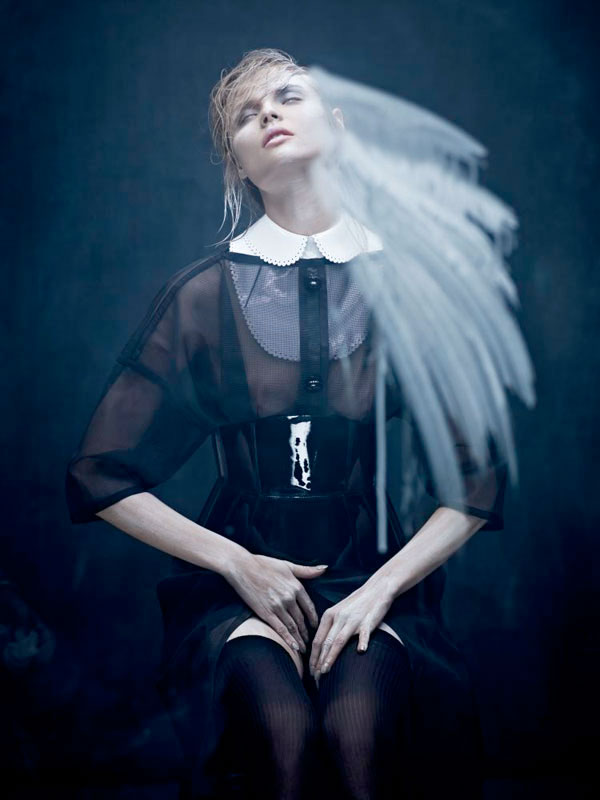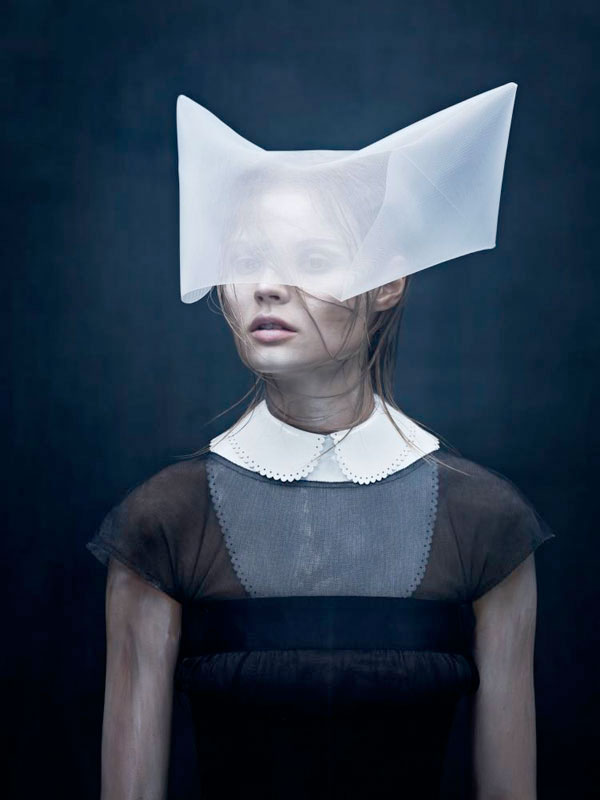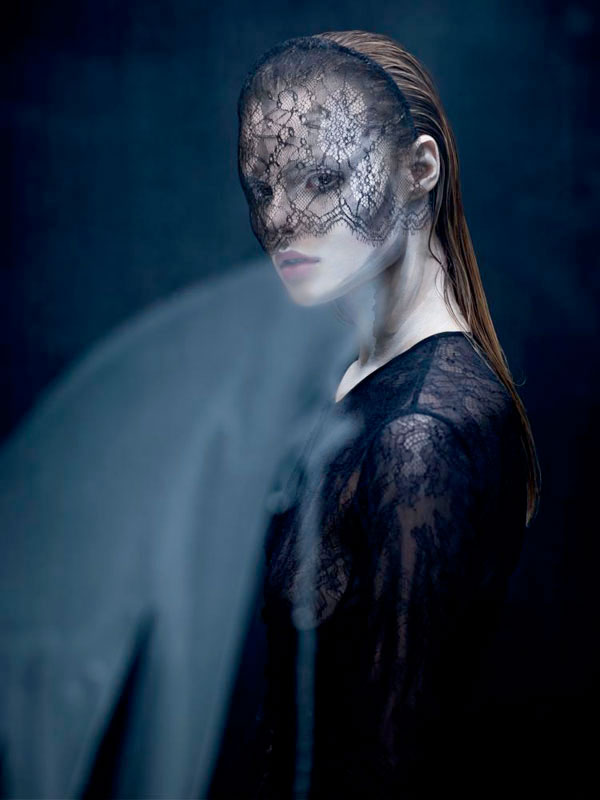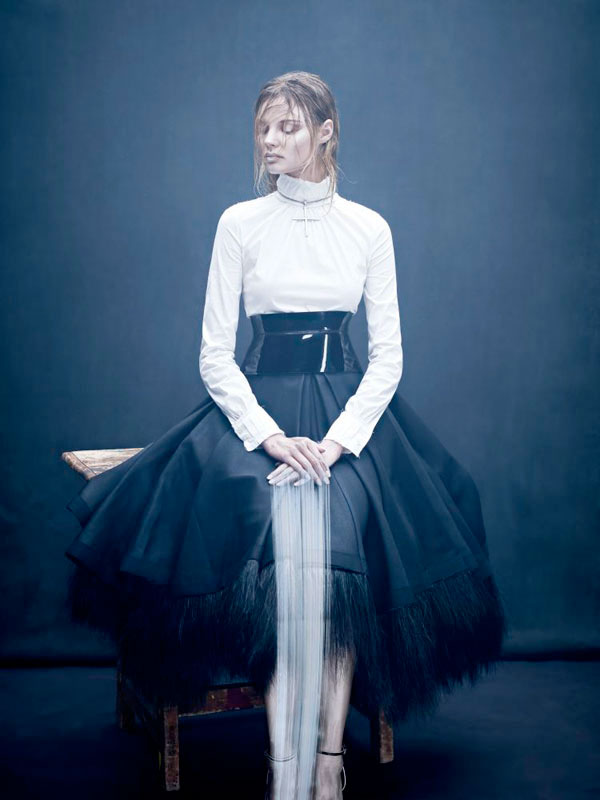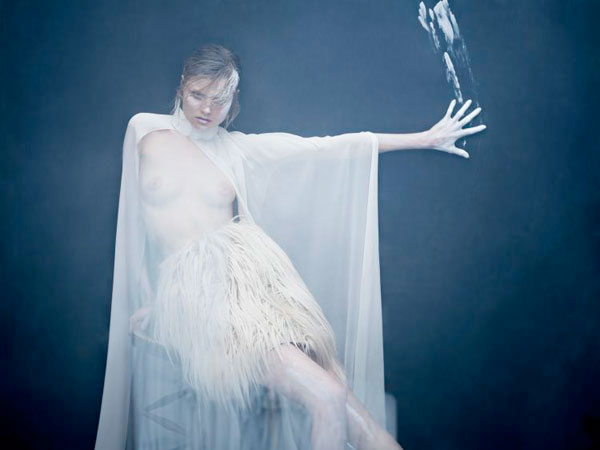 Polish fashion model Magdalena Frackowiack, styled by Anders Sølvsten Thomsen, and photographed by Aitken Jolly for Copenhagen based Dansk Magazine.
___
There are so many reason why I love these images. First off, Magdalena is ravishingly beautiful and for me, well for me that really is all the reason that need to be.
But on another note; the setting, styling and minimal composition really evoke the feeling of the past; in some ways elaborately textured and Victorian, in some ways simple and puritan like, and in other ways dark and Gothic like. Although I often prefer white rooms, I hate to admit it but I do have a little fixaddic (fixated addiction) fascination with dark interiors elegantly styled with very minimal furnishings.
Removing the clutter allows me to reinterpret and experience a darker space as one of the future deeply grounded in the romanticism of the past. If you visited the Alex McQueen Savage Beauty exhibit then you might already understand how I feel.
Please credit responsibly! photos by Aitken Jolly for Dansk via touchpuppet.com.