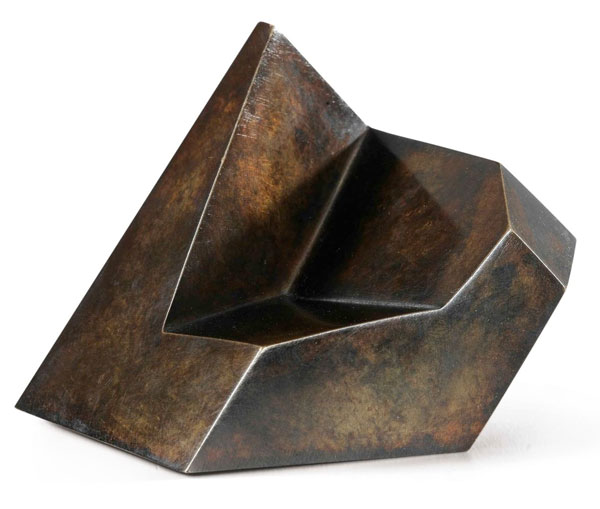 Cristal : A mid-century cast bronze sculpture by French born artist Jean (Hans) Arp. Originally conceived in 1938 and cast as a limited edition of 5 in 1959.
___
I love how architectural this piece is and I am paralytically drawn to it because of its resemblance to a chair, which because of its ever changing personality (different people are always sitting in them) is my favorite piece of furniture.
For purchasing info please contact me here.