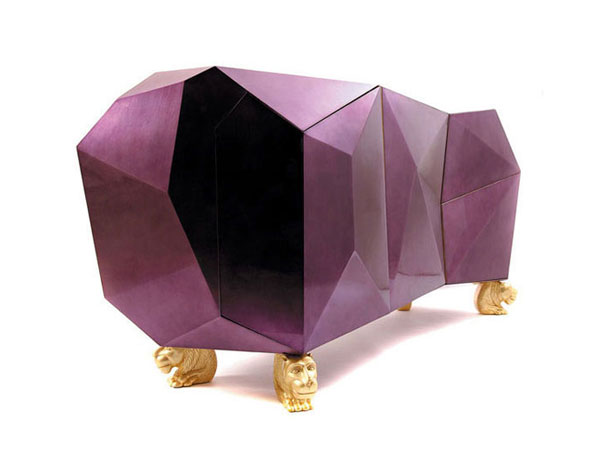 Often one of the most overlooked pieces of furniture, the sideboard, is to me one of the easiest ways to introduce functional art to any interior. They are low and therefore not demanding, yet are often long enough to withstand some eye moving attention.
Rarely do I find any with unusual personalities, but the three above are only some of the few that are quite unique and particularly beautiful. Since the first and last are particularly rare and expensive, I am showing them as inspiration, and I soon hope to post some others that are just as unique and yet still comfortably accessible.
___
In order shown:
1. A rare brutalist style hanging sideboard by mid-century American furniture designer and artist Paul Evans.
2. Framed : A minimal modern, black steel framed sideboard. Designed by Belgian designer Koenraad Ruys for Moca.
3. Diamond : A rare limited edition sideboard by Portuguese designer Pedro Sousa for Boca do Lobo.