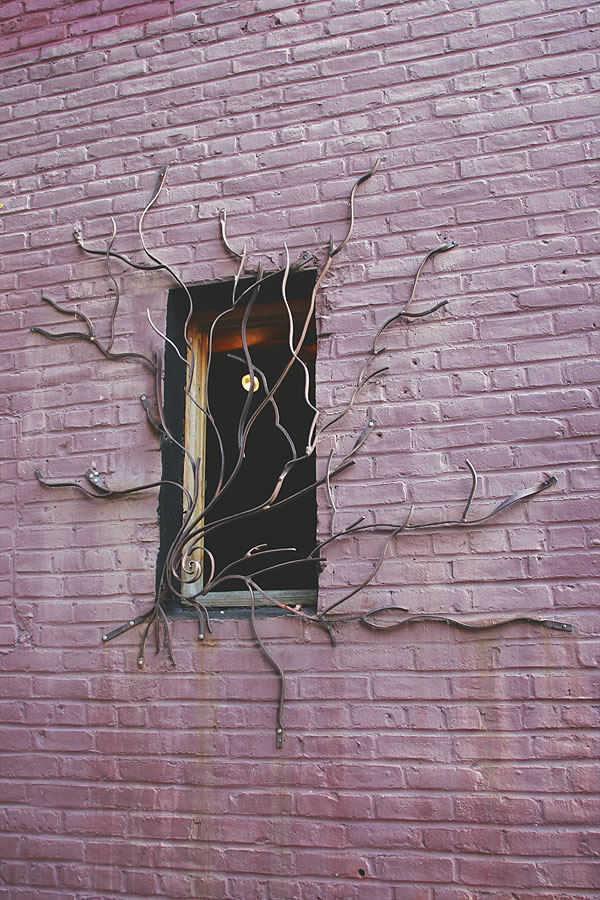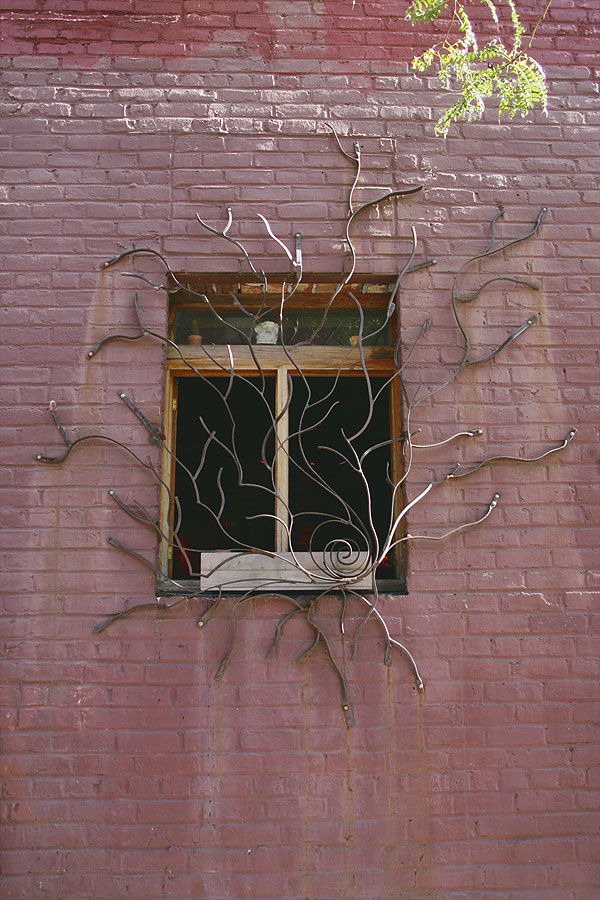 Just a few blocks from me in Williamsburg, Brooklyn; I really love these uniquely shaped, tree like wrought iron gates, covering the windows of the Berry Street, Bembe bar and nightclub.
Somehow their web-like center shape reminds me of Halloween and thought now to be a perfect time to share them with you. Because of the bars mixed rastafarian and hipster crowd, this is the corner where I first came up with the term hipfarian.
If you haven't already Join me on: Facebook – Twitter – Bloglovin
___
Design Tip: To avoid any rust streaks such as those in the images above; make sure you ask your architectural blacksmith to paint or treat the iron after they have drilled the mounting holes. To assure a perfect fit, often the holes are drilled on site. In that case, just remind them to first treat the holes before mounting it to its foundation.