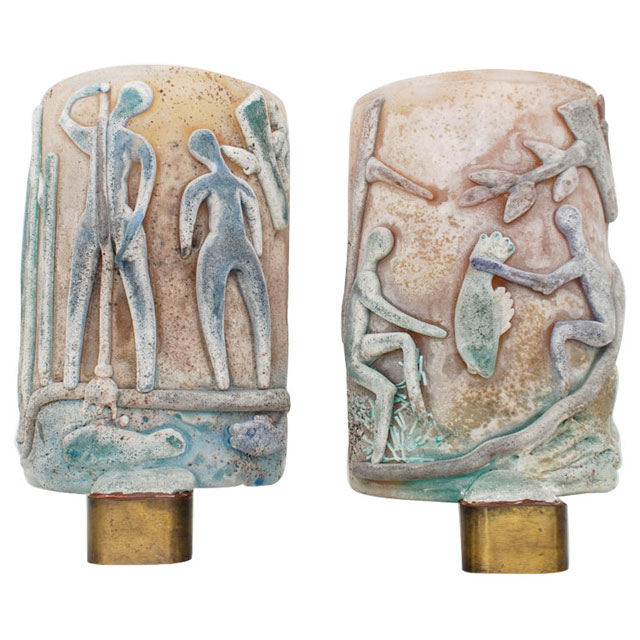 Glass on bronze mounts; a rare pair of signed, mid-century scavo sconces by Murano born Italian sculptor Napoleone Martinuzzi for Gino Cenedese.
Scavo = A frosted glass technique first developed in the 50's on the island of Murano by glass artists looking to recreate the look of archeological found glass that has been buried underground for a long time.
If you are interested in these, please email me here.