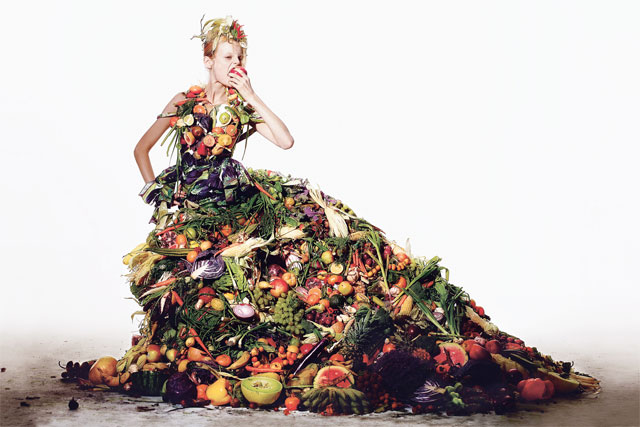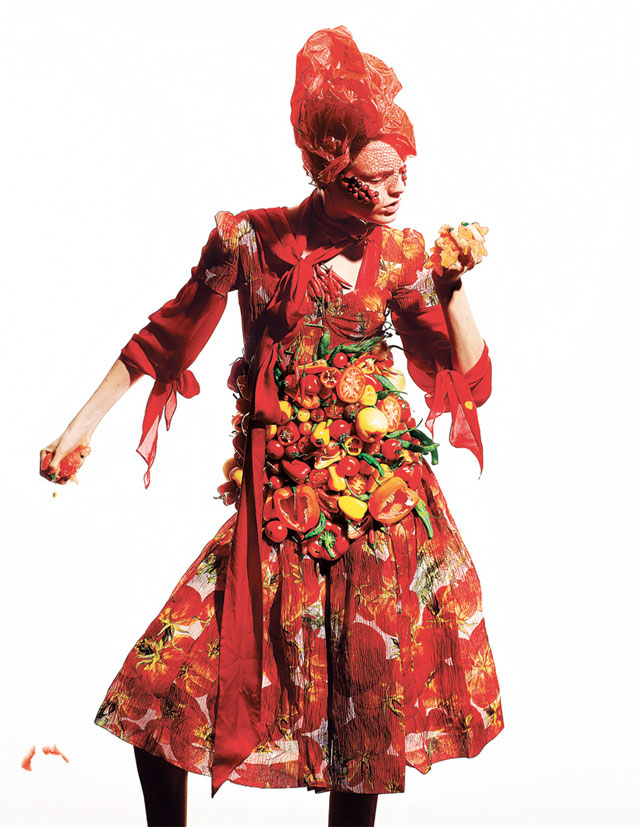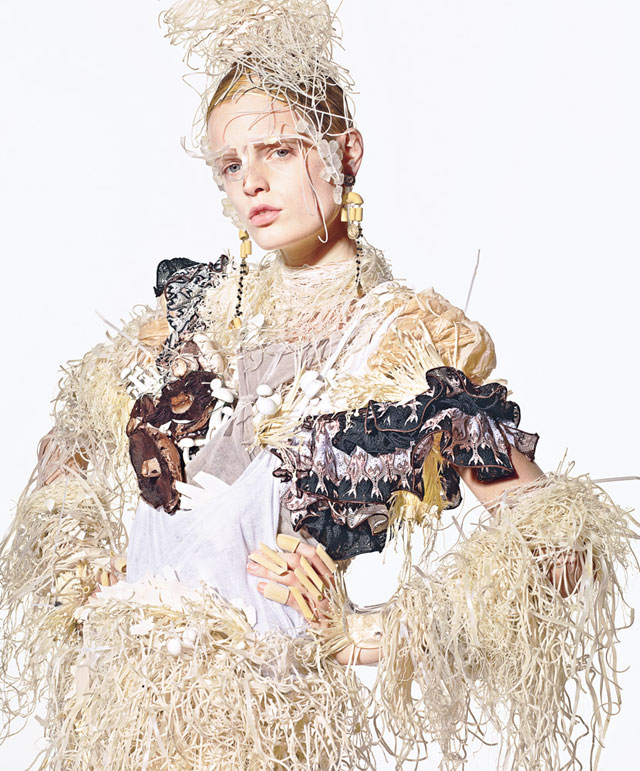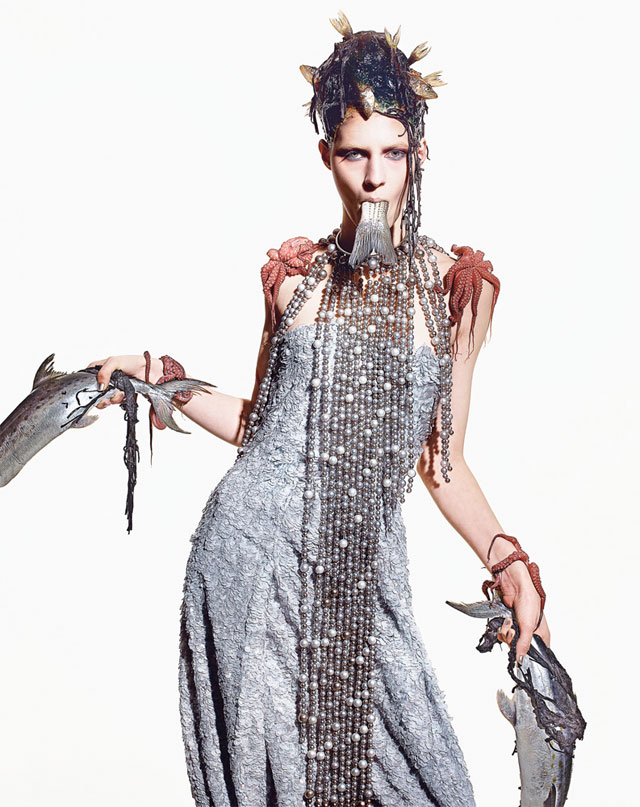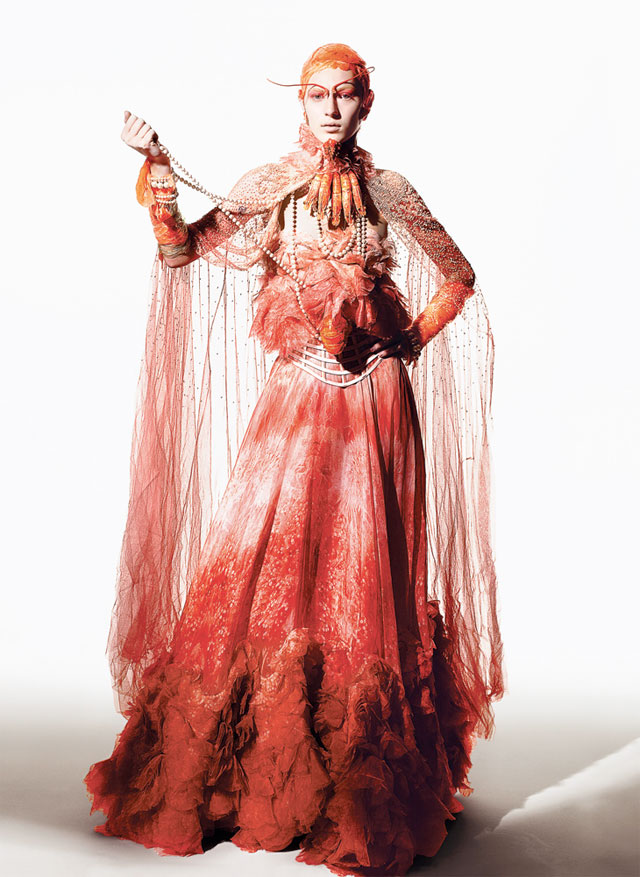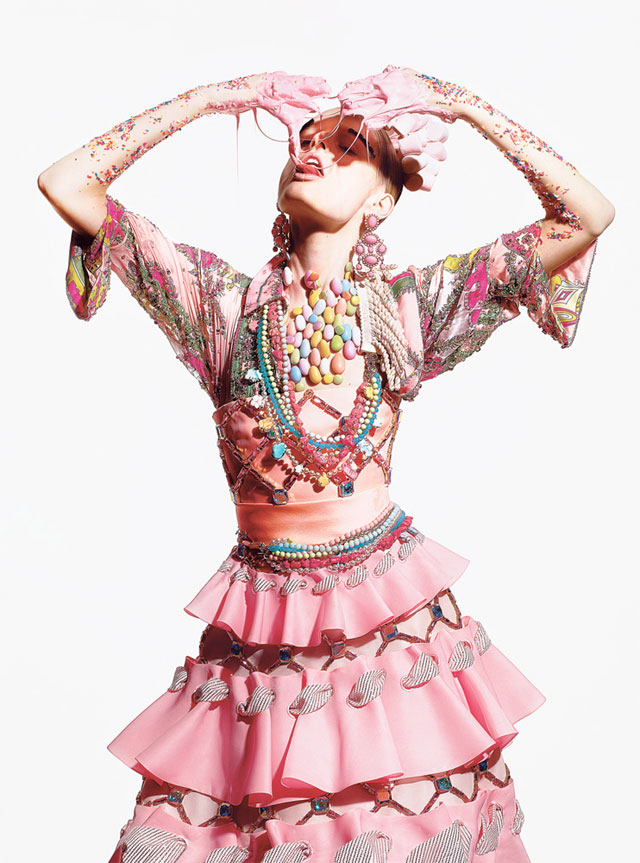 Salad Days; From the April 2012 NY Times Sunday style magazine, models Julia Nobis, and Hanne Gaby Odiele, styled by the awesome Robbie Spencer and photographed by Richard Burbridge.
Read full NY Times Style mag article here.
___
Besides all the great styling, I find the correlation between veggies and fashion to be so very intriguing. Both can be mundane or extraordinary, tasteless or tasteful, neutral or colorful, and both are evolving obsessions that often rely on each other to support its very own cause.