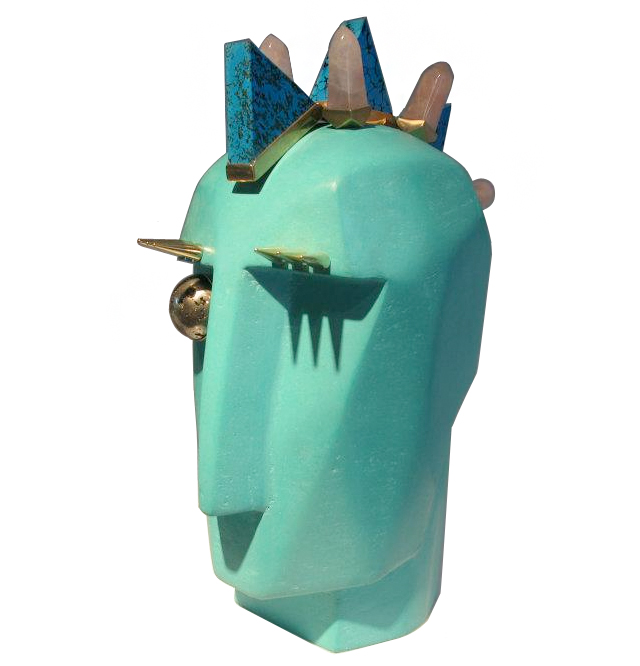 Super chic, and super fun; super blinged out head sculptures, designed by chic meets hip, LA based, interior, and fashion designer Kelly Wearstler.
$5,600 at Kelly's LA shop and at Bergdorf Goodman's in NYC.
For more info call: 323.895.7880
___
Nowadays, most designers are esthetically obsessed with either the past, or the future. Kelly is one of those rare designers who is totally obsessed with making them both current, and her brilliant sensibilities seem to demand a style that is rather refreshingly present.
These head sculptures are part edgy, part chic, part expensive, part minimal, part futuristic, part flirtatious, and if I may, very good looking. In twenty five years or so, when the critics summarize the unique and defining esthetic vernacular of the early twenty first century, I am sure that amongst the jumble, you will see one of these, and when you remember that you own one, I for one will be jealous of your investment.
FYI: A few years ago, at an interview for editorial assistant at Martha Stewart, when asked who my most inspiring current designer was, I eagerly answered Kelly Wearstler. When asked why, I simply said, because everything she does is a reflection of her own taste and not that of designers from another century. Now that I think back on it all, I realize that may not have been what they were looking for. Oh well…
___
Follow me on: Facebook – Twitter – Bloglovin – RSS – Tumblr – Pinterest