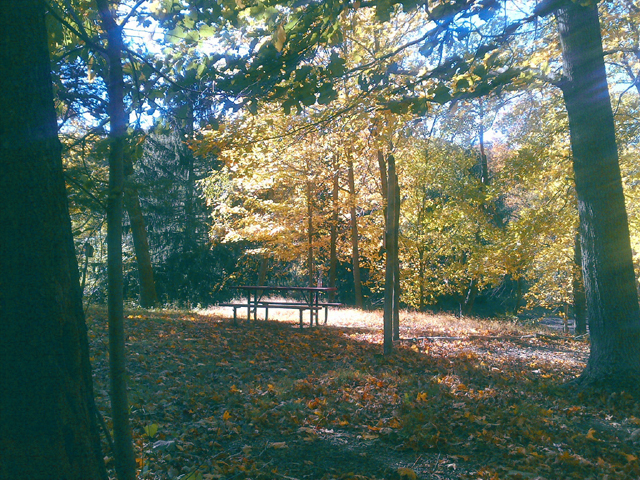 By now you may already know that I am picnic enthusiast, and although you may not know that I spend allot of time traveling, I do, and therefore have some favorite places where I like to pull over to have my lunch, hopefully with a few extra moments for some quick watercolor sketching.
Often those are my favorite moments of the day, the ones that I always look forward to.
___
Image above: Fall at my favorite spot at the Westmoreland sanctuary in Westchester, NY.