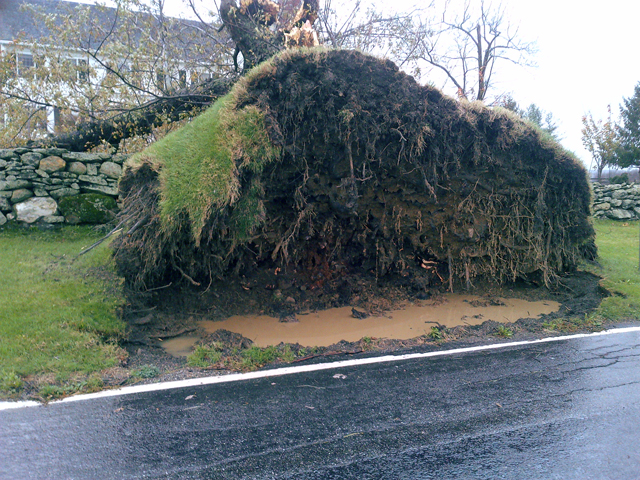 Sadly Hurricane Sandy has left many without homes, without business, without electricity, without food, without work, and for many, possibly without feelings of hope.
My love and prayers to all those who lost anything in this unexpected storm. I hope you are able to find some positivity in all this and continue to imagine that some greater opportunities are yet to come.
with love,
Naftali
___
Showing is an image I took of a 150+ year old tree that had fallen because of the storm. In my mind trees symbolize growth, shelter, nourishment, warmth, and history (its age). After many years of offering its shade and beauty, even this otherwise fallen tree can now offer lumber and  kindling for someone to build and warm a new home.
I hope you can find that somewhat inspiring.