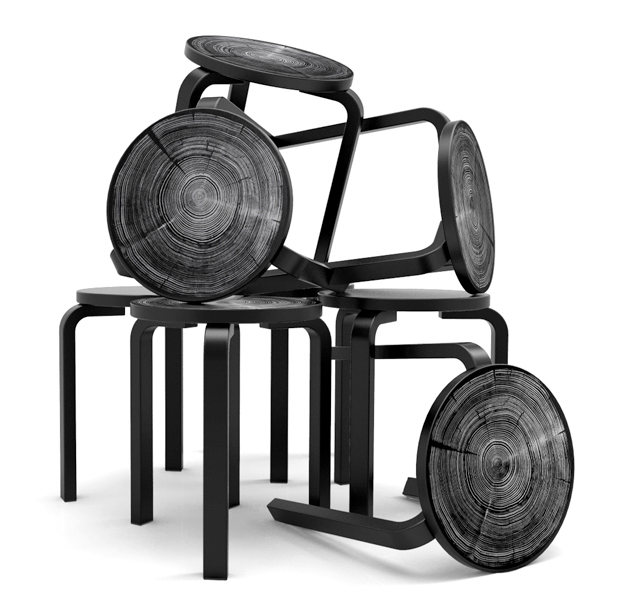 Designed to celebrate 80 years of Alvar Aalto's, Artek "Stool 60"; New York based designer Nao Tamura creates this fun and refreshing adaptation of the classic stool with a cross section print of a perfectly cut tree, whose rings chronological pattern also celebrate eighty years of the chairs design history.
Like my recently posted Sharon Sides chair, and the Bryan Nash art prints, natural tree profile patters are obviously becoming quite trendy, and in my opinion, they are often more fun and exciting then the otherwise growingly scarce, real thing.
Please credit responsibly! Photo via naotamura.com.
___
Stay design inspired via: Facebook – Twitter – Bloglovin – RSS – Tumblr – Pinterest