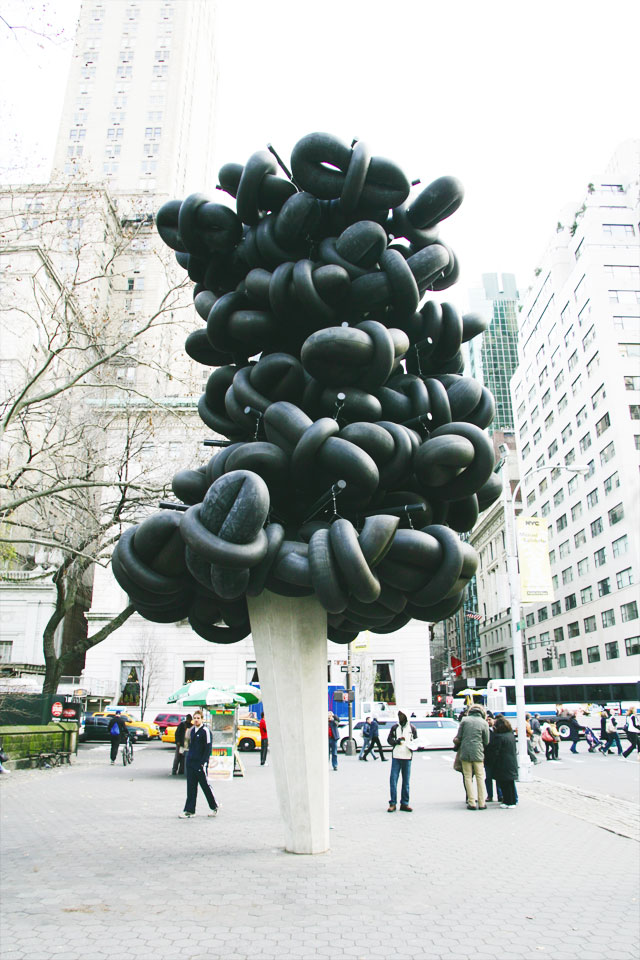 Tornado : Made of inflated truck tire inner tubes, steel, and concrete, by Berlin-based, German artist and sculptor Michael Sailstorfer.
Attributed to the 2011 tornado, it is a magnificent sculpture which towers over 30 feet and which will be on display at 59th and 5th Av in NYC until February 19, 2012.
More info and artist interview video here.