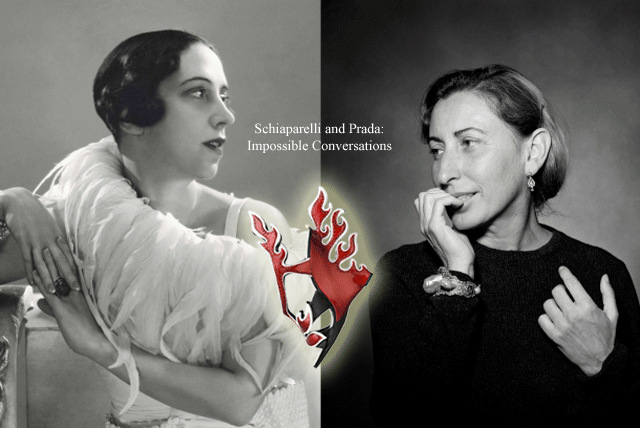 On display until August 19, 2012, Schiaparelli and Prada: Impossible Conversations, explores the affinities of the the two Italian designers, Elsa Schiaparelli, and Miuccia Prada, both born in different eras, both from conservative backgrounds, and both who's work, and designs for women's fashion explored similar, unconventional themes.
Some of the themes explored at the exhibit: Via MET press release.

"Ugly Chic" will reveal how both women subvert ideals of beauty and glamour by playing with good and bad taste through color, prints, and textiles.
"Hard Chic" will explore the influence of uniforms and menswear to promote a minimal aesthetic that is intended to both deny and enhance femininity.
"Naïf Chic" will focus on Schiaparelli and Prada's adoption of a girlish sensibility to subvert expectations of age-appropriate dressing.
___
Unfortunately, taking photos of the actual exhibit was not allowed and so I hope you get to go and see this, or find the link below to buy the book with all the images and text.
More MET museum info here.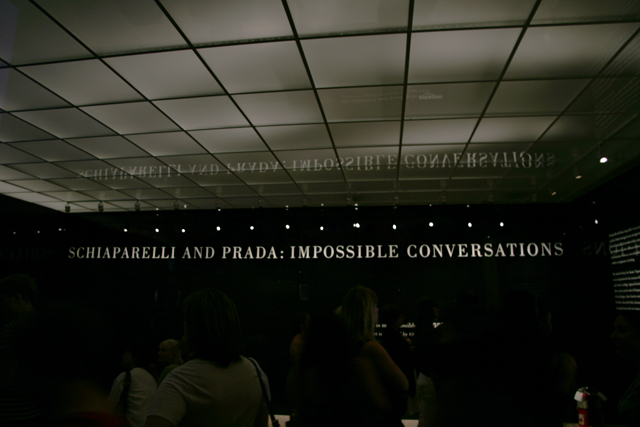 ___
Buy the book here.